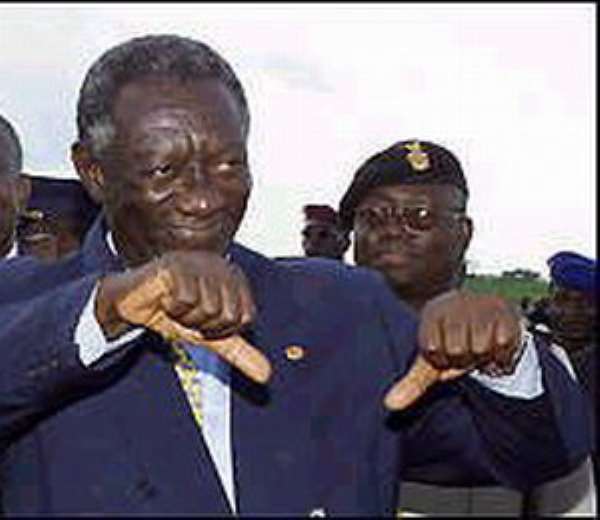 President John Agyekum Kufuor left Accra this morning for Abuja, Nigeria where he is attending a 15-member African Union (AU) Summit meeting on the Darfurian situation.
While in the Nigerian capital, President Kufuor will participate in the first African-South American Summit, which will be attended by all leaders of South America, including the Presidents of Argentina, Uruguay, Peru, Venezuela, Suriname and Brazil.
The summit will provide a platform for greater cooperation between Africa and South America in all fields, according to a press statement from the Ministry of Foreign Affairs.
The Media Relations Officer of the Ministry added in the release that prior to the Summit, the Minister for Foreign Affairs, Nana Akufo-Addo, MP would lead Ghana's delegation to the Ministerial segment of the meetings on Tuesday 28th November, 2006.
President Kufuor is due to return on Thursday November 30, 2006.