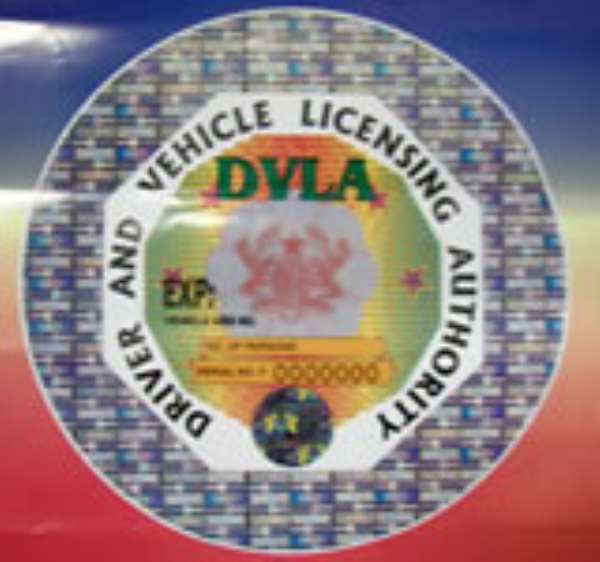 The Driver and Vehicle Licensing Authority has introduced a new Roadworthiness Sticker to help address the duplication of the security document.
The DVLA at a news conference on Tuesday introduced the new document which according to the authority, had security features that would make it difficult to duplicate.
The Director of Driver Training, Testing and Licensing C. W. Musah, said the new sticker has been in circulation since Monday. According to him, vehicle owners seeking to renew their certificates from now on would be served the new stickers at the authority's offices nationwide.
He explained that the introduction of the new sticker had become necessary because of the widespread abuse of the current one.
"Since the introduction of roadworthiness in this country the roadworthiness sticker has seen very little changes. As a security document, the security features in it have become very obsolete and many modern printing presses could easily reproduce it. Faking has been on a massive scale and the government is losing valuable revenue. Roadworthiness status of vehicles could no longer be guaranteed."
The DVLA was not expecting any rush by drivers and vehicle owners to acquire the new sticker since the objective was to gradually phase out the currently abused sticker. Vehicles that report to renew expired certificates would be embossed with the new sticker.
Mr. Musah said the new sticker comes at no additional cost and advised motorists to deal only with officers of the authority to ensure safety.
"Bearing in mind the mission of the authority – to ensure the use of roadworthy vehicles driven by qualified drivers, the authority has taken this step to safeguard the motoring public."