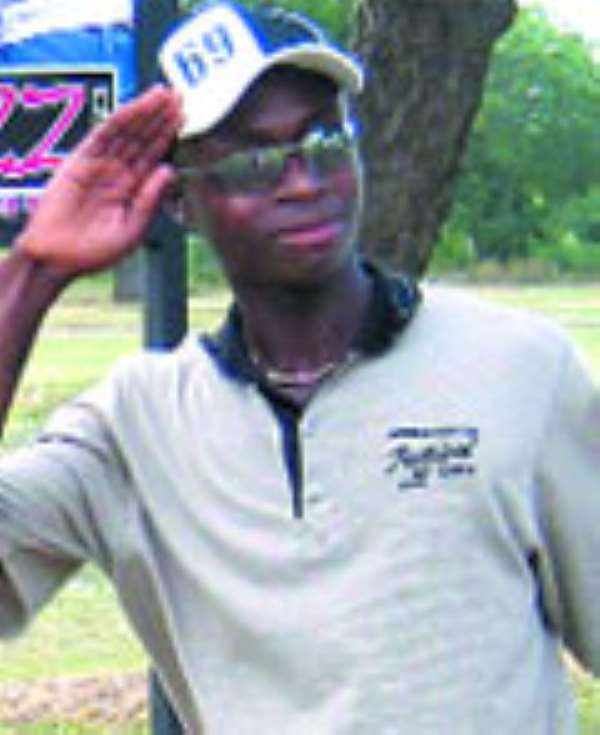 GHANA'S VINCENT Torgah left indelible footprints in South Africa when he recorded an impressive first cut in the Limpopo Classic golf tournament.
That spirited performance places the 23-year-old professional golfer as the only Ghanaian to have recorded a first cut in golf on the international arena.
For his exceptional performance, he received a mouth-watering cash prize and a glittering trophy.
"His splendid performance has generated heated debates among South African sports journalists," his Manager, Mr. Kojo Choi, the General Manager, E-Talk Limited told the press.
According to Mr. Choi, he is described as the new kid on the block in South Africa's golf.
From a humble beginning and with a heavy financial backing from Mr. Choi, Torgah, who started as a Scratch player, announced his presence on the golf scene when he emerged tops in Tema Open as the Scratch winner in 2002.
The following year, he came close to winning the ultimate in the British Open but missed count by one shot in the U.K where he traveled with Mr. Choi.
Mr. Choi pointed out that it was Nigerian Otunba Adekanola who assisted him to send Torgah to South Africa where his name is already a household one.
After a successful amateur career, Torgah's quest for success became obvious as he clinched victory at the professionals qualifying in February 2002.
He maintained his winning streak the year after as a professional with three top 10's at the Asantehene Open, African-American Classic and the Golden Classic, where he finished runner-up.
In 2004, he grabbed the ultimate in the Guinness Open and extended his dominance in the Mobitel Tema Open with a four round total of 27 under par among others.
Mr. Choi stated that for now, he is seeking for a sports marketing endorsement to facilitate the promotion of other potential golfers.
Mr. William Yeboah, the President of the Professional Golfers Association, commended Torgah for his exploits and urged other pros to follow suit.