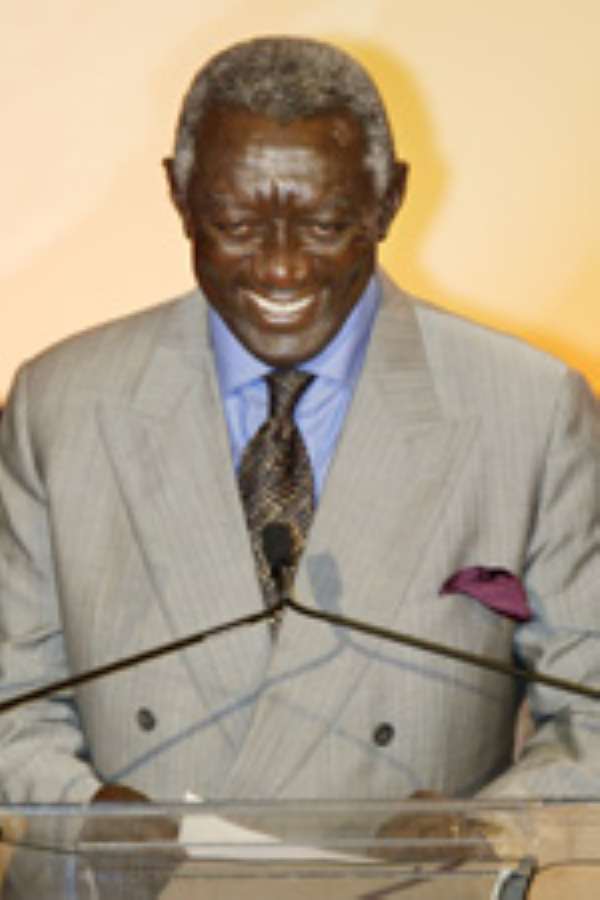 President John Agyekum Kufuor on Monday described as unacceptable the situation where, for lack of adequate housing, many Ghanaians within the low income bracket have become victims of high rents.
The Government would, therefore, fully co-operate to ensure that the United States Overseas Private Investment Corporation's (OPIC) 30-million-dollar Fund to support affordable housing scheme in the country succeeded, he said.
He was speaking when he received Mr Alphonso Jackson, US Secretary for Housing and Urban Development, at the Castle, Osu.
The two countries are scheduled to sign an official agreement on the Fund on Tuesday.
Ghana has a backlog of an estimated 500,000 houses and is only able to supply between 30,000 and 40,000 each year instead of 175,000. Even with this, it is those in the middle and upper income groups that tended to benefit.
President Kufuor noted that owing to the restricted size of the National Budget, it was difficult for the Government, in spite of its good intentions, to solve the problem alone.
He said public-private partnership was, therefore, necessary to be brought to bear on the sector.
President Kufuor said over the last two years, the Government had been making giant strides at providing affordable housing for the people.
Mr Jackson said they were determined to work with the Ministry of Water Resources, Works and Housing to build more houses that would be within the reach of the low-income group.
He said because of the friendship between US President George Bush and President Kufuor, he as Secretary of Housing, would do everything within his power to make President Kufuor's vision of developing affordable housing a reality.