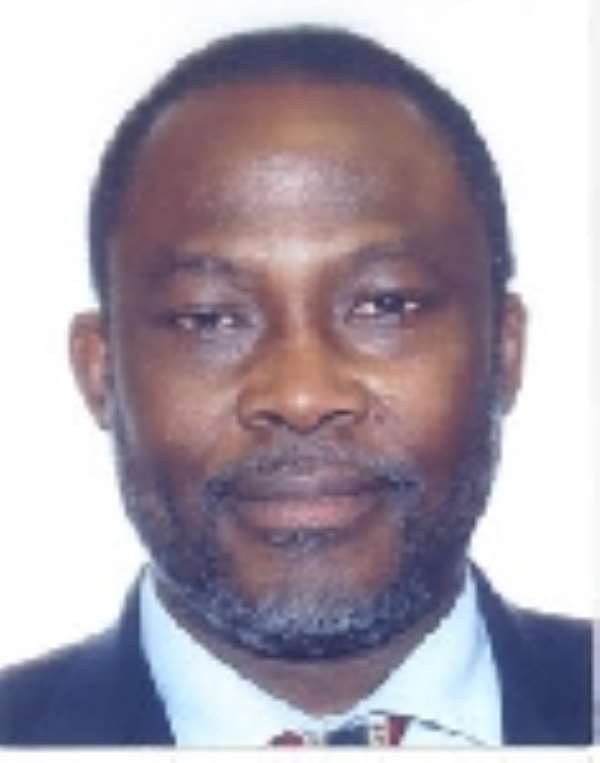 Dr. Ekwow Spio-Garbrah, one of the aspiring presidential candidates for the National Democratic Congress (NDC) has said that for the fortunes of the party to change in the 2008 elections the party needs a charismatic candidate who has vision.
He observed that the NDC had a problem with choosing the right personality who could provide the needed leadership that would propel the party into power and said at this time in the history of the party, when it had made some changes in its leadership it was time for " a fresh face" in the flagbearership.
Dr. Ekow-Spio-Garbrah said this at a press conference in Tamale to articulate his vision for party and to canvass for votes from the delegates who would be electing a presidential candidate for the party in December.
He said the race for the flagbearership of the party was not one of "Long service award or about sympathy" but an issue of a candidate who had the right qualities and stood in a better stead to wrest power from the NPP.
He said such a candidate must be charismatic, persuasive and have the right approach to issues, adding that, if Ghanaians wanted a change of the NPP government then it suggested, "Charity begins at home" and so a fresh candidate was needed for the NDC presidential slot.
Dr. Spio-Garbrah described himself as a student of history and said he was not into politics for material gains but because he had a vision and wanted to change the fortunes of Ghana for the better.
He said apart from holding high positions when the NDC was in power he had worked as a constituency secretary of the party and therefore knew the problems of the grass root foot soldiers and was therefore in a better position to solve them.
Dr. Spio-Garbrah however, pledged to accept the verdict of the delegates and work with whomever was elected as the flag bearer of the party and said as a matter of fact he had even suggested that all those contesting for position be made to sign an undertaking that in the event of loosing they would not quit the NDC or go to form new parties.
He denied reports that he had ever sent insulting text messages to Professor John Atta Mills, the two times presidential candidate of the NDC and said he had very good cordial relations with all those contesting for the flagbearship of the party.
He also denied that he was now the "darling boy" of former President Rawlings and added that he was not receiving any favour from anyone and was only presenting himself for the flagbearership after consulting with the leadership of the party.
Dr. Spio-Garbrah appealed to the media to give accurate and fair report to all those aspiring for the presidential slot of the NDC and to avoid trying to antagonize them.