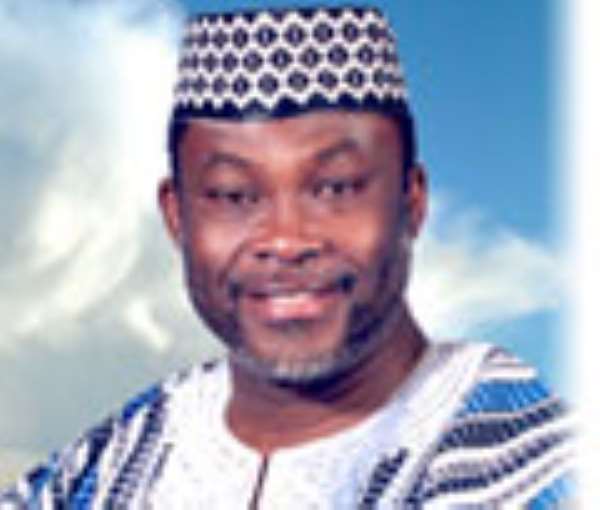 Dr. Ekwow Spio-Garbrah, one of the aspiring candidates for the flagbearership for the National Democratic Congress (NDC) has appealed to party delegates to vote him as the Presidential Candidate to enable the NDC win the 2008 election.
He made the appeal when interacting with some constituency executives, ward chairmen, supporters of the party and the media in Bolgatanga.
Dr. Spio-Garbrah said he had all what it takes to make the party come back to power come 2008 if given the nod. He explained that, based on his domestic and international assignments and his persuasiveness and innovativeness, he stood the best chance of raising major funds as a flagbearer to strengthen the party structures at the ward, branch constituency, regional and the national levels.
He intimated that he was the only aspiring flagbearer candidate who had combined experience of working at the Party Headquarters and member of the Functional Executive (2000-2), Member, Re-organization Committee (2001-2), as a Constituency Organizer (2003), as a Minister and Ambassador (1994-2000), as a chairman of the party's publicity committee (1996), Director of Communication of Presidential Campaign (2000) among others.
Dr. Spio-Garbrah stressed that being a Communication and Marketing Professional, he knows exactly what was needed to revamp the NDC's image and make it more popular in order for it to win the 2008.
He said he would work hard to unify all factions and interest groups within the party under the NDC umbrella, especially, those who have decided to sit on the fence because they felt aggrieved by the negative attitudes of some party executives.
Asked on how he was relating with his other contestants, he said they were in good relationship and would give the necessary support to anybody who wins the slot. He explained that if he happens to be given the nod and subsequently becomes the President of Ghana his administration would help transform the Ghanaian economy to improve the livelihood of Ghanaians.
He said having stayed within the Diaspora for a number of years he would lobby Ghanaians expertise there to contribute to the development of the nation and noted that this could be done through the down-loading of rich knowledge in the area of development.
The Media, he said, was very crucial in building the nation's democracy and his administration would give the media all the necessary backing, be it the private or the state media to enable them to dispense their duties effectively as the fourth realm of the state.