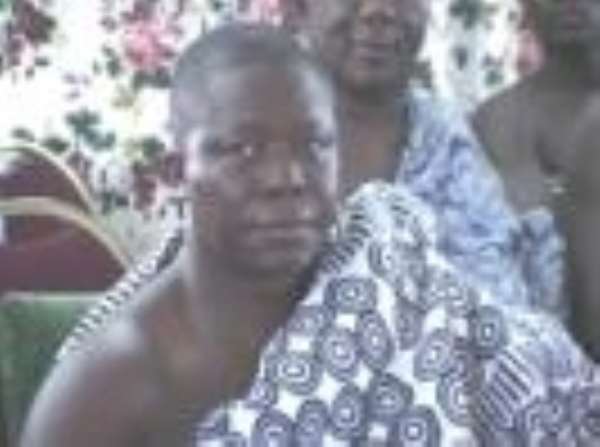 Otumfuo Osei Tutu II, Asantehene has urged assembly members to reflect on what they can do for the people in their electoral areas.
He said it was because of what they told the people during their campaign that they voted for them and it behoved them to concentrate on the development of their areas to win their confidence.
The Asantehene said this when the assembly members of the Kumasi Metropolitan Assembly (KMA) led by Baffour Agyei Kesse IV, Kumasi Adumhene and Presiding Member paid a courtesy call on him at the Manhyia Palace in Kumasi.
He said the voluntary spirit that made them to become members of the Assembly knowing very well that they would not earn any salary should be their watchword and that they should work hard to support the development of the Metropolis.
He urged them to eschew divisive tendencies, partisan politics and selfishness and work together as a team and help to keep the metropolis tidy devoid of congestion at the lorry parks and buildings at unauthorised places.
The Asantehene wondered why there were planners at the Assembly but certain developments went on in the metropolis which people found difficult to understand.
He expressed concern about congestion at the Kejetia Terminal due to new developments, tipper trucks flooding streets with loaded waste materials being carted to dumping sites and the difficulty of the Assembly to distribute market stores to paid-up owners and urged the Assembly members to find solutions to some of these problems.
The Asantehene said some of these problems remained unsolved because most of the planners and assembly members at times had a hand in such problems and urged the assembly members to refrain from becoming contractors or seeking contracts from the Chief Executives.
He said it was a bad practice for some members to sit on about three to four sub-committees of the Assembly to collect more sitting allowances stressing that it could lead to depletion of the Assembly's coffers.
He said his doors were open for advice and other issues that could help them and the assembly to progress for the development of the Metropolis.
The Members later paid a similar call on Nana Afua Kobi Serwaah Ampem, Asantehemma.
She commended them and urged them to gird their loins and work hard to beautify the city and to ensure the proper development of the various parts of the city.