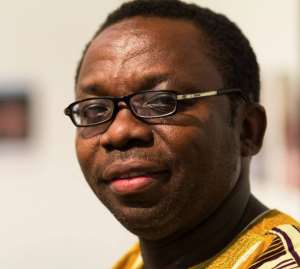 The Advocacy for Alleged Witches (AfAW) deplores the brutal murder of an 80-year-old man, who was accused of witchcraft in Bauchi state in Northern Nigeria. According to news reports, one Ezekiel Haruna, who is now in police custody, attacked and lynched his uncle, Sunday Saleh, for initiating the son into witchcraft. Haruna's son claimed that Saleh initiated him into witchcraft after he (Saleh) gave him a piece of meat. As part of the initiation, the son suggested that Saleh told him to kill his father. Saleh is not alive to confirm or refute the child's claims and confessions.
On hearing this, Haruna confronted the uncle, who, according to news report, had been suspected of engaging in witchcraft. He hit the uncle with a stick, dragged the body into the house, and set it ablaze. Someone reported the incident to the police, and the police arrested Haruna. There have been other violations linked to witchcraft beliefs in Bauchi state, Many of them are largely unreported. For instance, in 2011, a magistrate court in Warji local government remanded two persons who were accused of bewitching one Hafsatu Sani for four years. It has not been confirmed how the case ended. And in a related incident, the police arrested four persons for beating a 70-year-old woman to death for witchcraft in Doka village.
The recent incident in Bauchi reveals three disturbing patterns. First is the notion that people can be initiated into witchcraft using pieces of meat or biscuits. The belief is pervasive and has led to the maltreated of the suspected initiator and initiated. The claim is that adults use food or drinks to initiate and make children become witches. Due to this belief children are advised not to take food from strangers or suspected relatives.
The notion that adults could initiate children into the world of witchcraft using food and drinks is baseless and mistaken. The idea of a witchcraft world is imaginary and does not exist anywhere. The witchcraft world exists in the mind of believers. And those who entertain such ideas are superstitious and deluded. Nobody can be initiated into any witchcraft world using biscuits, pieces of meat as in this case, and other food items. Those who spread this mistaken narrative should be challenged and held to account. People should realize that any poisoned food or drink could harm or kill the consumer. Children should be discouraged from taking food or drink from strangers because it could harm them or make them sick.
Another pattern is the use and involvement of children in witchcraft allegations. In this case, an 8-year-old boy was involved. He allegedly confessed that a relative initiated him into witchcraft. There have similar cases of alleged child witch confessions that adults use to justify witch persecution and killings. The minds of children are developing, and in the process, children make and can make wild and unreal claims and imputations, especially when adults interrogate them. In most cases, adults coerce children to confess and make wild allegations. In the course of interrogation, adults make suggestive propositions and compel children to confess to being witches, engaging in witchcraft and other performances. Adults get the children to confess and validate their fears and suspicions. Child witch confession is a form of child abuse, and those who engage in such violations should be punished according to the law. Child witch confession is a mark of parental failure. Adults who believe in witchcraft should desist from using children to validate their occult fears and anxieties. In this case, Haruna should also be prosecuted for child abuse, and for violating the 8-year-old because Haruna has put the life and development of this child at risk. The child would live with the stigma of being a witch for the rest of his life. AfAW will work with authorities in Bauchi state to ensure the safety and development of this child.
Another disturbing trend is jungle justice. As in this case, those who suspect or accuse others of witchcraft take laws into their hands. They engage in jungle justice and subject the accused to a trial by ordeal. People who accuse others of witchcraft take laws into their hands because they believe that the police would not arrest or investigate suspected witches if the cases are reported to them. They think that state would not prosecute or punish alleged witches. The law is against witchcraft accusations. The law in Nigeria does not recognize witchcraft as a crime, because of their no evidence for it. Instead of changing the law as some people have suggested, we should make efforts to change the mindset of the people. People must be educated or enlightened to understand that witchcraft has no basis in reason, science or reality. Those who impute witchcraft are mistaken in their interpretations and attributions.
AfAW will work with authorities to protect the accused, educate and enlighten witch believing public and ensure that witch persecutors and witch hunters are brought to justice in Bauchi state and beyond.
Leo Igwe directs the Advocacy for Alleged Witches