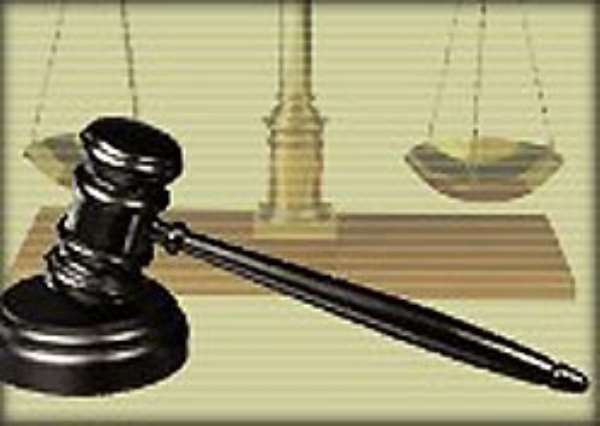 The Fast Track High Court hearing the case in which the Attorney General (AG) has been sued by the La Mantse over the use of a piece of land at La Wireless, in Accra, says it will go on with the case on Monday, if the AG absents himself from court again.
Mr Justice Victor Ofoe, the trial judge, said this on Wednesaday when Mr Nicholas Freduah Kwarteng, a State Attorney, made a submission that Mr Joe Ghartey, the Attorney-General who was expected to represent the state was caught up in another assignment.
The case was adjourned on November 16, at the instance of the AG who said his department was served with "archival materials that need enough research to enable us to respond appropriately."
Mr Kwarteng told the packed court: "We filed our statement of defence this morning and the AG is expected to argue on it."
He said he had limited instructions from the AG and was asked to request an adjournment for November 27, the date on which his superior will move the motion.
Mr William Addo, council for the La Mantse, said "the plaintiff is suffering" as a result of the inability of the court to hear the case right away.
"They are working on the land day and night and once the application has come to their notice they should have restrained themselves until this matter is disposed of." He repeated the call for the court to impress upon the Attorney-General to order the workmen to stop further development of the land in dispute but Mr Justice Ofoe declined to do so.
He, however, said should the AG fail to come to court on the next adjourned date "we will go on without the defendant."
In the suit, the La Mantse wants the court to grant an interlocutory injunction on the development of the La Wireless Station land, situated at Cantonments, pending the determination of the suit.
He also wants a declaration that any development of the land other than the purpose for which it was compulsorily acquired was unconstitutional or otherwise unlawful.
The land is currently being developed into residential facilities by the Ghana at 50 secretariat to house state guests attending Ghana's Golden Jubilee next year.