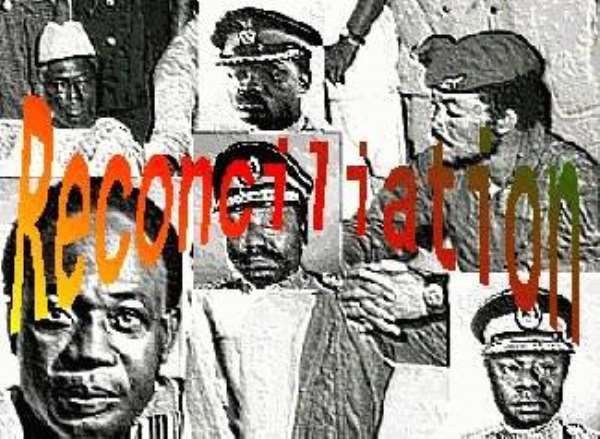 A total of 139 million cedis was paid as compensation to 29 victims who suffered various abuses during past regimes in the Brong Ahafo Region, as recommended by the National Reconciliation Commission.
Ms Cecilia Agbenyega, Assistant State Attorney, disclosed this to the Ghana News Agency on Tuesday at the end of the two-day exercise in the Region.
She said the amounts paid ranged from one million cedis to 15 million cedis.
Ms Agbenyega, however, expressed regret that the process of payment to the beneficiaries, which was started on Monday, received low response due to low publicity.
The Assistant State Attorney explained that family members who submitted Letters of Administration received compensations on behalf of their deceased relatives.
"Victims whose names were omitted from the master list were asked to fill a special form to be forwarded to Accra in petition to the Attorney General's Department for redress", she added.
Ms Agbenyega stated that beneficiaries who were unaware of the exercise but had their names on the list could collect their benefits in any region or travel to Accra to receive it after the exercise had ended in the regions.