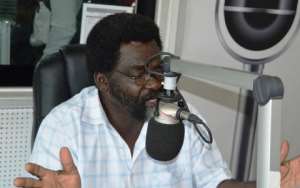 Government has already touched the funds that it assured the people will not be tampered with, including the Pensions Funds following the creation of the Debt Exchange Programme, former head of the Political Science Department of the Kwame Nkrumah University of Science and Technology (KNUST) Dr Richard Amoako Baah has claimed.
Dr Amoako Baah claimed again in an interview TV3's Ashanti Regional correspondent William Evans-Nkum that the government has even gone ahead to touch the Heritage Fund.
Reacting to the launch of the Debt Exchange programme and the subsequent assurance by the Finance Minister, Ken Ofori-Atta, that there will be no haircuts, Dr Amoako Baah said: "I am sorry to inform them that the money is gone, it has already been touched."
He further indicated that Ghana is currently faced with an emergency economic situation which should not take just the Finance Minister alone to solve.
"That is a national emergency and a national emergency should not be left to the Finance Minister only to decide how to solve that problem. It is the whole country.
"If they are responsible, this is what they will do, all the agencies with funds that have been touched and all of them have been touched. Heritage Fund, which is not supposed to be touched is touched long ago, it has been touched. We have been living on borrowed money for a long time internally and externally, now it has caught up with us."
During the launch of the programme in Accra on Monday, December 6, Mr Ofori-Atta indicated that the government will ensure that people's investments are safe.
"Treasury Bills are completely exempted, and all holders will be paid the full value of their investments on maturity.
"There will be no haircut on the principal of bonds. Individual holders of bonds will not be affected," he said in an address on Sunday evening.
—3news.com