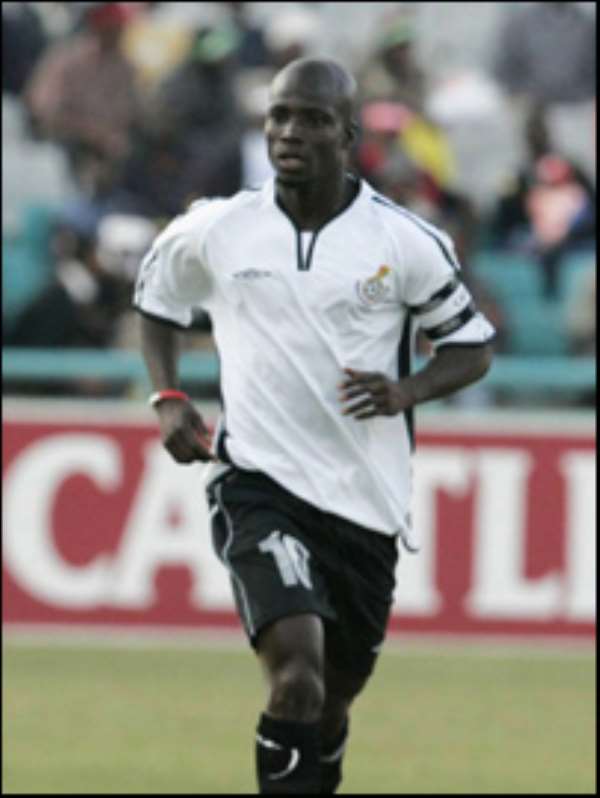 Ghana slipped four more places to finish 28 on the latest world football rankings released Wednesday by the Federation of International Football Associations, FIFA.
The nation's 814 points only earned it a place behind five other African sides including Guinea, which lies just ahead of Ghana at 27, and Nigeria, Africa's best and ninth in the world.
Only in September, Ghana was 23rd but slipped to 24th by October, which translates that post World Cup successes in international friendlies over Togo, Japan and South Korea, and the latest draw with Australia have meant very little to help our cause. The country's bye in the qualifiers for CAN 2008 where points could have been won has also been a big minus.
Nigeria, which moved up two places, was the only African side to have broken into the top 10 category at the expense of Spain now 12th and down two places.
Other African countries ahead of Ghana in order of ascending; Egypt, Cote D'Ivoire and Cameroon.
Brazil maintained its topmost spot, with World Champions Italy following closely at second and Argentina, France, England, Germany, Netherlands, and Nigeria following in that order.
For Italy, the 20 points awarded for their draw with Turkey would have sufficed to pull level with top-ranking team Brazil. However, thanks to their victory over Switzerland in a friendly, the Brazilians were also able to increase their points total and even build slightly on their lead.
Portugal (8th, up 1) have climbed the ranking thanks to their victory over Kazakhstan in the EURO in the ranking 2008 preliminary competition. Russia (23rd, up 10) are flying high in the same competition and are in their highest position since early 2003.
Success in their continental qualifying matches has also earned Uzbekistan (45th, up 14) and Cuba (46th, up 22) a two-figure leap up the ranking and a breakthrough into the top 50. Both associations have achieved their highest positions since the FIFA/Coca-Cola World Ranking was introduced. Also in the top half of the ranking, Austria (63rd, up 11) and Bahrain (97th, up 11) have been rewarded for their recent successes.
The most valuable match in the last four weeks was Croatia's 4-3 win in Israel. Finally, it is also worth noting that the number of teams in the ranking is at a record high. East Timor, who joined FIFA in 2005, are now among the 206 teams in the FIFA/Coca-Cola World Ranking. The only team yet to feature in the ranking is Comoros, who became a member of FIFA last year.
The next FIFA/Coca-Cola World Ranking will be published on 18 December.