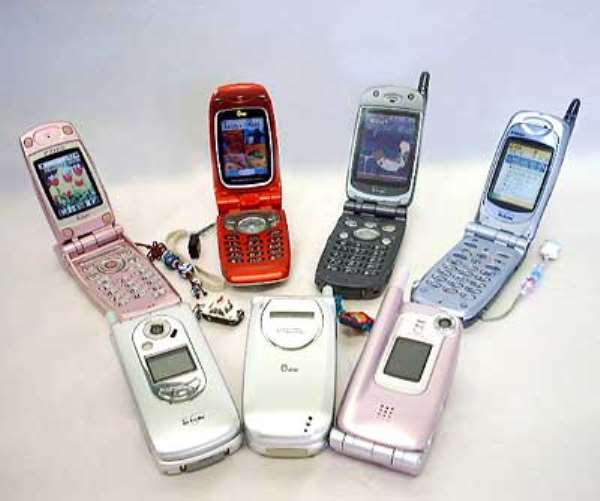 The Agona Swedru Circuit Court on Friday jailed two armed robbers 12 years each for snatching mobile phones and robbing at knife point. Both Sully Salifu, 20, a driver's mate from Kotokoli Zongo and 19-year-old Nana Yaw from Agona Asafo in the Central Region, pleaded guilty to conspiracy to commit crime and robbery.
Prosecuting, Detective Inspector R.A. Buamah told the court, presided over by Charles Wilson, that on July 16, 2006, at about 1500 hours, the complainants, Susana Ansah and Jemimah Ibrahim who lived at Kotokoli Zongo decided to walk to Agona Asafo to visit a friend.
He said on reaching the middle of the road, Salifu and Yaw emerged from the opposite direction and pointed a knife at them with an order that they should surrender everything on them. Inspector Buamah said Ms Ansah who was holding Nokia mobile phone took to her heels but was given a hot chase by Salifu who succeeded in collecting the mobile phone and 35,000 cedis cash from her. He said the two accused persons bolted.
The prosecution said the two women lodged a report with the Swedru police and that on July 17, this year at about noon, one of the women spotted Salifu at a filling station in Swedru and reported to the MTTU police personnel on duty nearby.
Inspector Buamah said when Salifu was arrested and searched, a knife was found on him. He said upon a tip-off, his accomplice, Yaw, was also arrested on October 19, 2006, at his hideout.