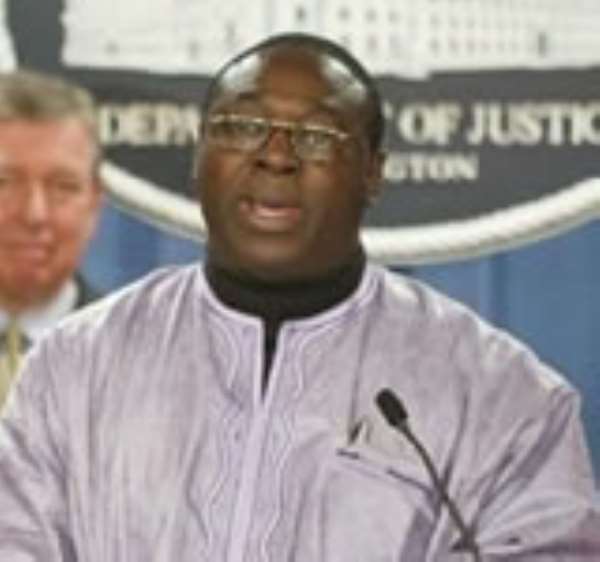 The Chiefs and people of Bobikuma in the Central Region have appealed to the Inspector General of Police to order investigations into events leading to the closure of the docket on a chainsaw operator arrested with a large quantity of illegally sawn lumber.
Making the appeal at a press conference at Bobikuma, the chiefs said the Central Regional Police Commander, ACP Rose Atinga Bio, ordered the closure, adding that her action would discourage efforts at checking the activities of illegal chain saw operators.
Nana Yaw Buabeng, Chief of Bobikuma, who spoke on behalf of the chiefs and the people, said upon a tip-off about eight months ago, the people, with the assistance of the police, arrested one Kobina Essuman, for felling trees on their stool lands without permit.
According to him, the suspect told them that he was given a permit by the Regional Forestry Officer to fell only five trees but he ended up cutting down 54 Ciba trees.
He said while the Bobikuma police were preparing the docket to arraign the suspect before court, Essuman petitioned the Regional Police Commander against his arrest.
Nana Buabeng said while they were waiting for the prosecution of the culprit, the District Police Commander told them that the Regional Police Commander had ordered them to stop pursuing the case.
According to him, the Regional Commander explained that the suspect had forfeited the lumbers to the Forestry Division of the Forestry Service Commission and therefore could not be punished again.
ACP Rose Atinga Bio confirmed this in a telephone interview with the Ghana News Agency, saying the seizure of the lumber was enough punishment for the culprit.
"One person cannot face the law twice for one offence committed," she held.