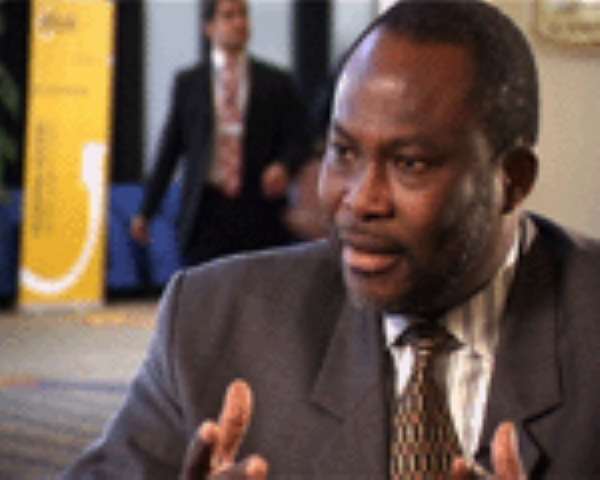 Dr Ekow Spio Garbrah, a presidential aspirant of the NDC and Chief Executive Officer of the Commonwealth Telecommunications Organization has confirmed sending text messages to the former President Rawlings but failed to disclose the content of the text message.
Confirming this to Citi News, Dr Spio Garbrah, who touched down late last night to begin a massive campaign for the December congress of the NDC said he is unable to discuss the issue since he respects the privacy of those he has sent text messages to.
Reports have been rife over the week that Dr Ekow Spio Garbrah had sent a text message to the former President complaining about the health of the former Vice President and thus urging that his candidature for the flagbearership of the party should not be supported.
Professor Mills is reported to have expressed his strongest reservation at the text message when he became privy to it,but when Citi News contacted Professor Mills about the matter, he declined to comment.
But in a frank interview with Citi News shortly after he had touched down from the CTO, Dr Spio Garbrah says he is unwilling to discuss text massages he has sent to people. According to him, until the various individuals he has sent various text messages agree that he discusses the issue publicly, he would not.
Meanwhile he has reacted to assertions that his continual stay at post at the CTO has affected his chances of ever becoming the flagbearer of the party.