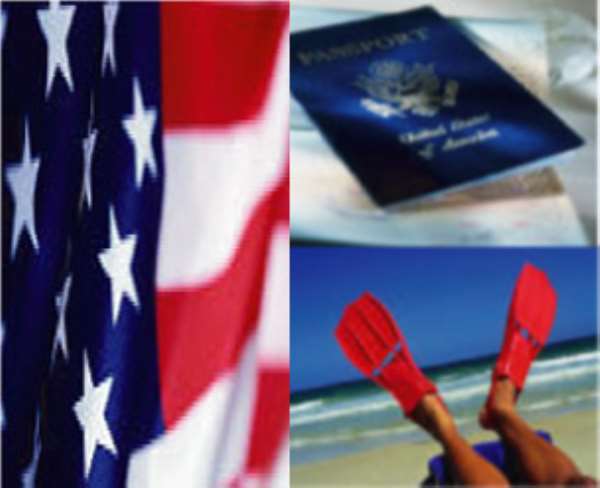 THE United States Embassy in Ghana has cautioned Ghanaians to be wary of fraudsters who are going round duping people with the claim of assisting them to win the 2008 Diversity Visa (DVL) Lottery, popularly known as the "green card lottery."
"Many Ghanaians are being targeted for schemes where fraudsters charge large sums of money, claiming some connection to the U.S government or some method which improves the chances of winning," said Michael W. Gray, Vice Consul of the U.S. embassy, at a press conference in Accra yesterday.
The DV lottery programme operates under U.S. law and makes available 50,000 permanent resident visas annually to people from countries with historically low immigration rates to the United States.
He said that fraud related to the DV programme was a big problem that cost Ghanaian applicants a lot of money.
According to him, a number of arrests had been made in recent times, some of which involved fraudulent marriages arranged for the DV programme.
He explained that such frauds made it difficult for legitimate people to obtain their visas because the process now had to undergo a more careful scrutiny.
Mr Gray said the lottery is completely free to enter via the internet.
Mr. Gray made it clear that no company or individual could give any better chance to an applicant to win, adding, "an applicant's odd of winning is the same regardless of whether you yourself do it or pay someone to do it for you."
He explained that selected winners would be notified by letters and not by any e-mail.
According to him, Ghana has been one of the most significant beneficiaries of the programme and ranks third in sub-Sahara Africa, behind Nigeria and Ethiopia.