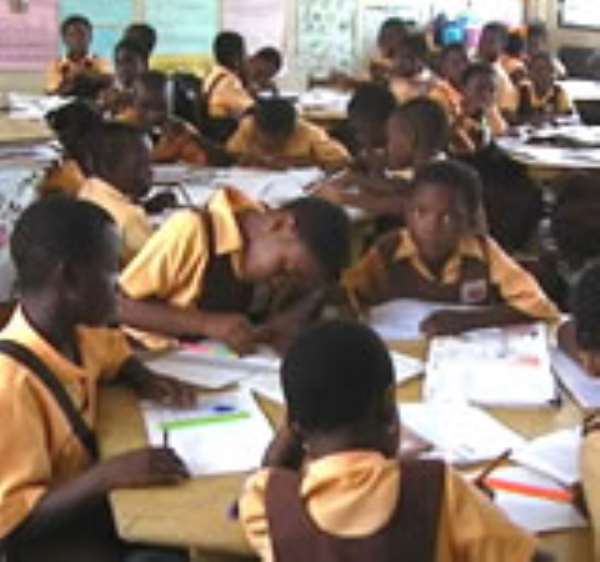 The chief of Atwima Akropong in the Ashanti Region has lauded the recognition given to the School Management Committees (SMCs) concept by the Ghana Education Service.
Nana Appiah Sarfo Kantanka has therefore called for their adequate empowerment to enable them perform creditably.
The SMCs, Nana Sarfo Kantanka said, were vital instruments to bring about qualitative changes in the basic school education system and must be supported to promote increased community action for school improvement.
He was addressing a day's workshop organised by the Atwima Nwabiagya District Education Directorate for SMCs from Akropong, Manhyia, Esaase and Tabere at Akropong on Wednesday.
Nana Sarfo Kantanka expressed regret that many Ghanaians failed to attend functions on time and said that such an attitude was a serious setback to development and progress.
He said "No society can be fully developed if the people refused to value time" and advised Ghanaians to be punctual at functions to increase productivity.
Francis Bobbie Ansah, the Atwima Akropong Assembly Member, said the provision of quality education was the only tool for rapid socio-economic development and advised community leaders and other stakeholders to sacrifice to promote sound education delivery.
He said the government's fee-free education programme would not yield good results if children were not encouraged to go to school.