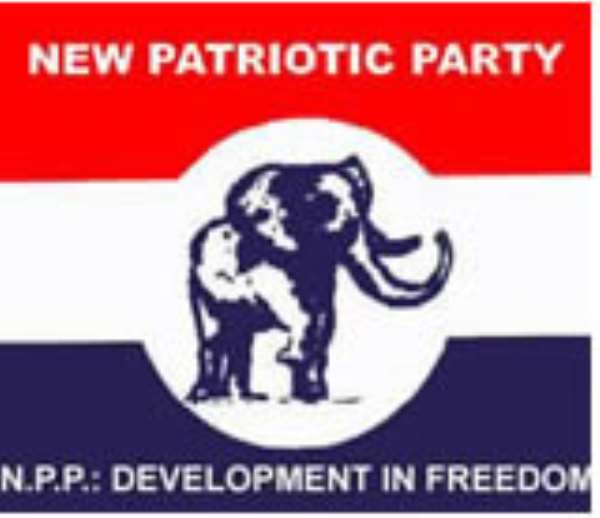 Two leading members of the New Patriotic Party, Ms Vida Dugbartey and Ms Theresa Tagoe, have been referred to the party's Greater Accra Regional Disciplinary Committee for alleged misconduct.
According to the party, Ms Tagoe who is the deputy Greater Accra Regional Minister, and the regional organiser, Ms Dugbartey had started preparations to organise a regional women's rally without the consent of the regional executive committee which had the mandate to authorize such a function.
A source at the secretariat said the two on their own volition had sent out letters and caused announcements to be made that they were organising a regional women's rally in Accra without recourse to the regional executive council.
The source said the attitude of the two constituted a breach of the party's constitution which did not augur well for the well structured institution like the Greater Accra Regional branch of the party.
However, Ms Dugbartey has rubbished the threat of disciplinary action and stated that the rally would come off as planned.
"I am the Greater Accra Women's Organiser so I don't need anybody's authority before organising a rally to tell Ghanaians about the good work of the Kufuor administration," she said.
A copy of the letter inviting people to the rally which Daily Graphic saw was not printed on an NPP letter head, and signed by the two women and also invited the First Lady, Mrs Theresa Kufuor, to the grace occasion.
But a press release signed by the Regional Chairman, Sammy Crabbe said "we want the public and members of the party to know that the region has nothing to do with this rally. The Greater Accra NPP does not sanction it and will not be responsible for anything that happens during the said rally".
The source said the office of the First Lady had also been notified about the unconstitutionality of the rally.
Explaining further, the source said the constitution of the party was clear on how such functions were organised and that it was the regional executive committee which is made up of executives from various constituencies that must give their consent or otherwise.
As for the Deputy Greater Accra Regional Minister, the source says although she is the Member of Parliament for Ablekuma South, she is only an ex-officio member of the committee and cannot authorize any such activity.