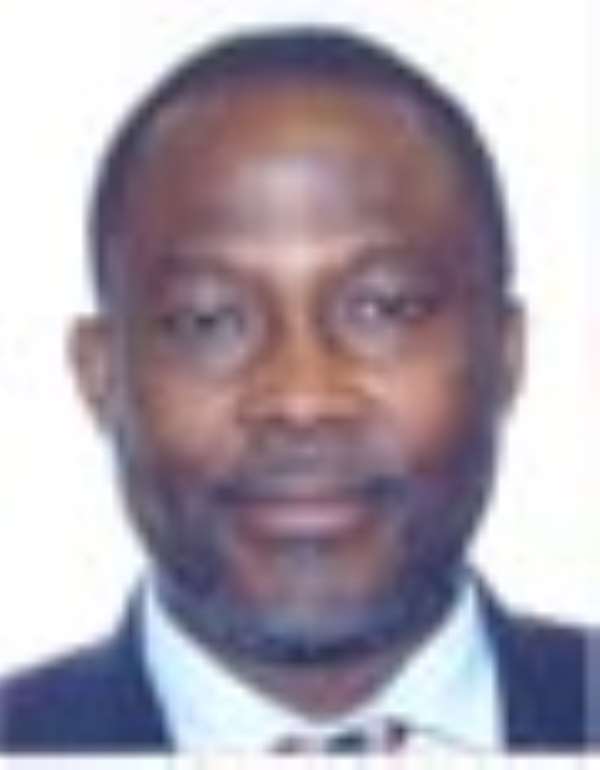 Our great Party, The National Democratic Congress will soon be going to Congress to elect our flagbearer. Our executives will be mandated to elect among contestants a candidate to lead our party to victory.Those members will be best served by voting for Dr Ekwow Spio Garbrah to be the next flagbearer of our great Party, the NDC.
For seven years millions of Ghanaians have steadily lost faith in the National Democratic Congress, and have placed their trust elsewhere - and they have by-and-large not returned. In many cases they have agreed with our policies and yet still voted with their feet.
Those people did not feel the NDC Party was for them. They did not feel the Party was for them. It did not match their aspirations. It did not empathise with them. It did not understand them.
In 2005/2006 some of these voters returned to the fold - mostly in the Ashanti region. The overwhelming majority of them did not. The NDC campaign was more organised, more focused, and more hard-working than before, but we still did not connect with the hard-working voters who have deserted us.
If Dr Ekwow Spio Garbrah is elected flagbearer of the Party, that will change. Dr Spio Garbrah has shown that he can lead an NDC Party more in touch with the aspirations and reality of ordinary Ghanaians - of those voters who have left us, and those voters who were never with us. An NDC Party people can believe in, and a Party that will get things done.
Vote Dr Ekwow Spio Garbrah .
Media Round Up
Dr Ekwow Spio Grabrah's address at the Pre congress rally organised by the draft spio movement on Sunday the 12 of November 2006, in london, has provoked widespread acclaim.
Nana Acheampong described a "mood of hope and optimism" in response to the adddress, with Dr Spio Garbrah praised as "inspirational" and "uplifting".He also gave generous praise to Dr Ekwow spio Grabrah's proposals to maximise the talent of every Ghanaian.
Miss Rostella appiah kubi suggested that "each time he gives a major performance he appears to impress a growing group of supporters".
Hotfm breakfast show host willie ashley led this morning with "NDC race is thrown wide open", focusing on Dr Ekwow Spio Garbrah's "visionary speech aimed at inspiring a new generation of NDC supporters Dr Ekwow spio Grabrah also strode into the lead amongst the party's "leadership jury"
Meanwhile, after the adress which received more standing ovations, Mr Victor Fiadomor described Dr Ekwow spio Grabrah as the "undoubted star of NDC... who has grown prodigiously as a politician during this contest", and also reflected well, praising his "sureness" and "confidence".
Source:
Kwaku Attah Hayford
Department of law, Governance and International Relations
London Metropolitan University