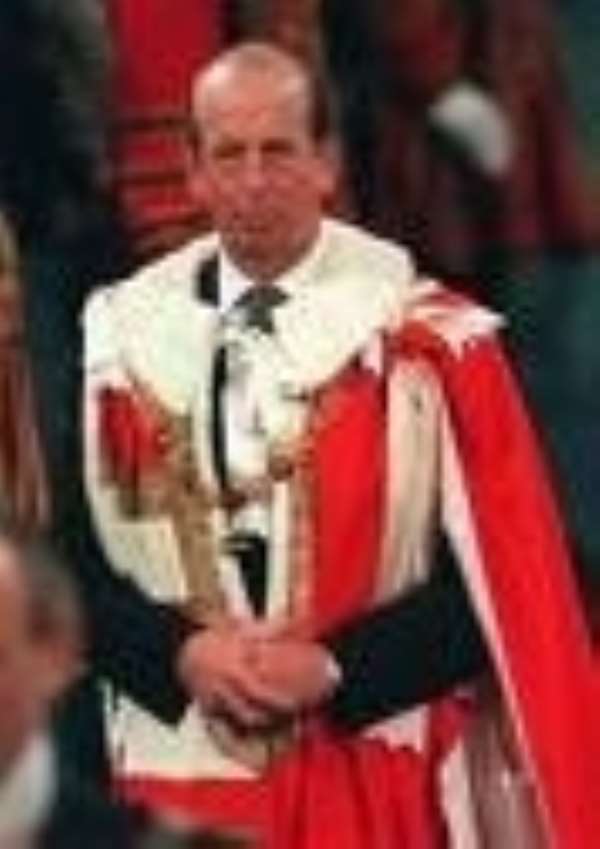 The Duke of Kent will represent Queen Elizabeth II of England during the Golden Jubilee celebrations of Ghana's independence on March 6 2007.
A statement issued in Accra on Wednesday by the British High Commission said this was announced by the Queen during the State opening of the UK Parliament on Wednesday.
The statement said the Duke of Kent's mother, Princess Marina, represented the Queen at the Independence celebrations in 1957.
The Queen also announced that President John Agyekum Kufuor would pay a state visit to the United Kingdom early next year.
The British High Commission said both visits would serve to enhance the excellent and active partnership that exists between the UK and Ghana, and to mark the 50th anniversary of Ghana's independence.
A separate statement signed by Mr Andrew Awuni, Press Secretary to the President and Presidential Spokesman, said President Kufuor's visit had been described in diplomatic circles as a sign of a special place the President and Ghana occupy in the international community.
"The United Kingdom announces two state visits every year and President Kufuor will be the first Ghanaian President to be given this honour by Buckingham Palace since independence," Mr Awuni said.