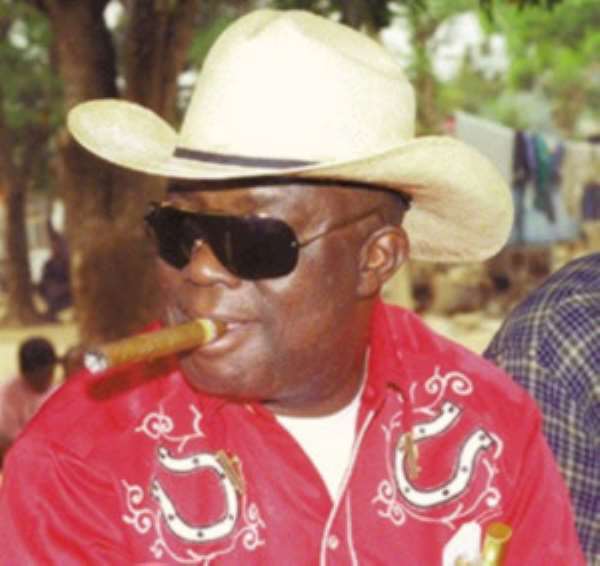 Maverick Politician and businessman, Charles Kofi Wayo, alias Chuck, has dragged the Western Publications, the publishers of the Daily Guide newspaper, to court for defamation. Mr. Wayo is demanding an amount of one billion cedis in damages.
Also joined in the suit are Mr. A. R. Gomda, a reporter of the Daily Guide, Gina Ama Blay, the managing editor of the paper, and Mr. Alhassan Saeed, of hotel Horak, Kokomlemle.
Interestingly, Saeed, the forth defendant in the suit, is a former associate of Mr. Wayo in the United Renaissance Party. Saeed is currently estranged from the Party.
The writ titled AD 7/2007, was filed before the Fast Track High Court, Accra on 9th November 2006, but yesterday the acting editor of the Daily Guide, Mr. Fortune Alimi told the Searchlight that they were yet to be served. The law firm, W. H. Augustt & Associates are representing Mr. Wayo. In the statement of claim attached to his writ, Mr. Wayo alleges that the defendants have published material about him that was highly defamatory.
He states that the publication, carried on the front page of the Daily Guide has caused him considerable damage, both in his political and business activities. He has also stated that the publication was calculated to bring him to utter contempt or hatred, ridicule and disrepute in the minds of right thinking people both in Ghana and beyond.
Charles Kofi Wayo therefore claimed against the defendants jointly and severally as per his writ of summons an amount of ¢1,000,000.000 (one billion cedis) damages for defamation. He is also seeking a perpetual injunction against the Defendants restraining them, their privies and assigns from further publishing any defamatory matter against him, as well as costs.