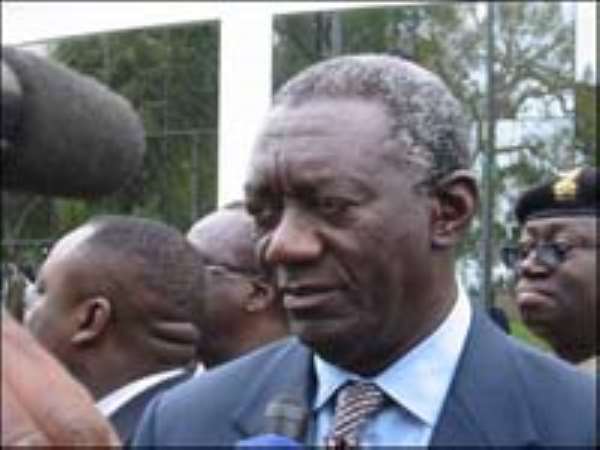 The Queen of England, Her Royal Majesty, Queen Elizabeth II, today announced in the House of Commons, the state visit of the President Kufuor to the United Kingdom, early next year.
The announcement was contained in the Queen's State of the Nation's Address to the House this morning in London.
The United Kingdom announces two state visits every year and President Kufuor will be the first Ghanaian president to be given this honour by the Buckingham Palace since independence.
The announcement by her majesty the queen has been described in diplomatic circles as a sign of a special place President Kufuor and Ghana occupy in the International community.