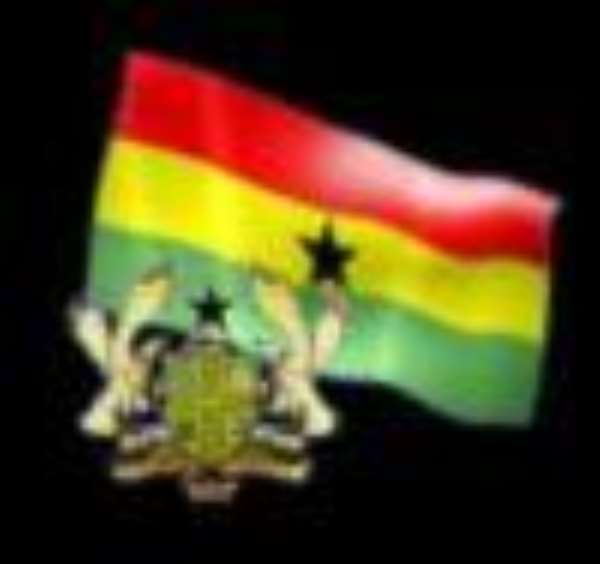 DR. Mahamudu Bawumia, Deputy Governor of the Bank of Ghana (BoG) has advised Ghanaians who shy away from banking services to patronise such services in order to equip the banks with the needed capacity, to grant financial assistance to more people.
Dr Bawumia, who gave the advice in Accra during a dialogue with the media on small and medium-scale enterprises, said until people opted for the services of banks, it would be very difficult for banks to offer them any assistance, especially by way of loans.
Commenting on why most people found it difficult to access loans from banks, he mentioned that people were not as thrifty as expected of them.
Giving facts on the excessive spending of Ghanaians, he said out of a population of 20 million, only 1,750,066 had savings accounts.
Dr Bamumia said it was despicable that 90 per cent of Ghana's population, who were unbanked, could expect to be assisted from the meagre pool of funds contributed by less than the 10 per cent who were banked.
He continued that the number of Ghanaians who held current accounts stood at 721,199 despite the presence of 23 banking institutions in the country.
In order to address the problem, he said the Bank of Ghana would soon meet with officials of the Ghana Education Service (GES) to see how best savings could be inculcated in primary school children.
Also, Dr Bawumia said all banks would be encouraged to adopt a new payments system that would engender a drift from the cash economy next year.
He emphasised that the BoG would ensure that a national common switch system was also established to allow all people to patronise the services of any bank of their choice regardless of their geographical location, at reduced rates.
He mentioned that BoG had noticed that the know-your-customer principle of banks was threatening increased patronage of banking services.
Additionally, only a few customers of banks had access to automated teller machine (ATM)services as well as other electronic services.
It was for this reason, he noted, that BoG was preparing to roll out a card (Smartcard) that bore semblance with the National ID card, to be used either offline or online comfortably by people, anywhere and anytime.
"Even parents would be able to transfer money to their wards in schools via their mobile phones," Dr Bawumia added.
As a measure to ensure transparency of bank charges and rates, as well as their full disclosure, the deputy Governor noted that starting next year, all banks would be required to publish their annual percentage rates (APR).
"From January 2007, all banks and non-banks would have to publish their true APRs to afford customers the opportunity to be abreast with interest rates.
"BoG would be monitoring the activity, and any bank that would be found for non-compliance would be severely dealt with," he said
.Other bills which he mentioned would be passed into law include the Foreign Exchange Bill that will allow businessmen who travel outside the country, to be relieved of the burden of documentation and the Anti-Money-Laundering Bill.
Dr Bawumia stated further that the initial intentions for the establishment of most banks in the country have not been fulfilled.
To draw the attention of banks to micro and small-scale enterprises (MSEs), he urged the latter to keep good records, employ good managers, repay their loans and seek partners if necessary, to expand their frontiers.
He noted that these were necessary since the banking sector had not been oriented toward MSEs.
Commenting on rural banks, he said their total deposit base was still too small.
As a resolve therefore, he said all rural banks were going to be computerised, while also in places where there isn't electricity supply, generators would be used to ensure complete networking.
He also urged SMEs to take advantage of the declining interest rates, and approach the banks for assistance.
On banks'deductions of people's money deposited with them, he said once there had not been any transactions on any such amounts, there has to be no charges.