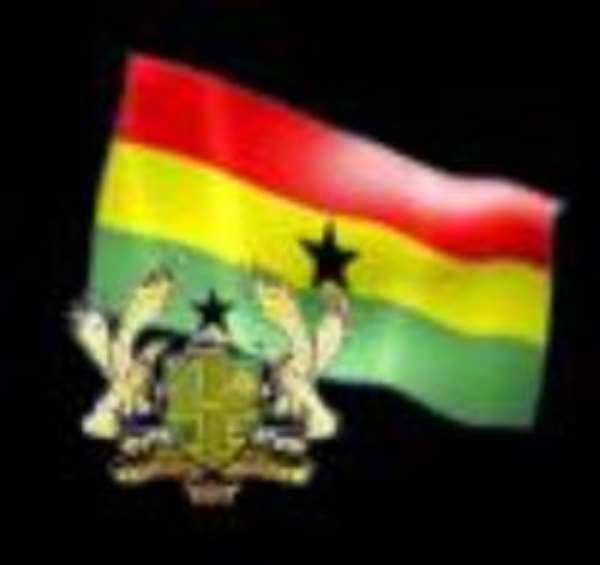 Why does Ghana still have to rely on the developed others countries.
China is smart enough to buy only an item and by the next month or two becomes the leading producer of that same product.
Ghana was very innovative but have been complacent I think.
Everyone is mobile these days but what stops our elderly from attending function when they become beds ridden?
Is there any wheelchairs sold at our market? I'm sure that the answer would be a firm no. They are all made from abroad. Kokompe street welders could easily make wheel chairs for this group of people and gain meaningful employment in the process. Would this be a new area to exploit perhaps?
A drip stand used in hospital is another item, which could easily be welder and supplies to hospitals yet we are depending on foreign made goods.
Commodes are mobile toilets manufactured here and used for the bedridden elderly who are unable to walk short distances. This could be manufactured in Ghana to sell to hospitals and the general public.
There are so many incontinence materials that there is no need for people to be incontinent of urine any more accepts in extreme case.
There are uridoms (Like a condom with a firm grip to connect to the catheter bags), day catheter bags and night catheter bags for men.

Companies in Ghana may seize this opportunity to explore this product because there is a market for it in Ghana and other African countries.
Being incontinence of urine is no excuse to locking oneself from the community. If the male patient applies these appliances no one would know of this problem.
There is a solution to every problems in life hence we need to be innovative and hope the Technology University in Kumasi takes into accounts things that matters in their strategic planning of projects through the all technological colleges and Universities. There is no need to re invent the wheel but copying a product with local materials to meet the consumer demand of the Ghanaian public must be the ethos of the technological establishments.
Made in Ghana jeans, clothing, hats, base ball hats, even hat with mosquito net on the fringes so that a night watch man could use to stop being bitten by the mosquitoes.
I see the real innovators around Kokompe markets, Ashiaman and others. They sell gas stoves, water can, coal pots, and others.
It is amazing when one goes home and explores all these areas looking for what is new.
I'm sure if given the education these guys could even build a car and trotro.
I salute this group of innovators with limited resources. These are our Chief Executives and Saviour of Ghana trade and technology.
These are the group of people the Government may need to target and enhance their skills because they have the enthusiasm and the practical know how.
Our art and craft sectors are equally experts in their field of work but lacks the marketing skills.
Is there any way at all the Government could embrace such skills and harness these guys with about 3 months Chartered institute of Marketing qualification at a certificate level perhaps.
Ghana needs all these skills on its road to a real economical recovering back into our stand in the 1960's.
Mechanics, carpenters and others may all need a brush up in marketing skills to move forward.
I will plead with the current Government to offer these group people an optional 8 weeks course or a prolonged 6 months course with accreditation.
I believe these are the strategies needed for Ghana and any African country to get up with the rest of the world and China in particular.