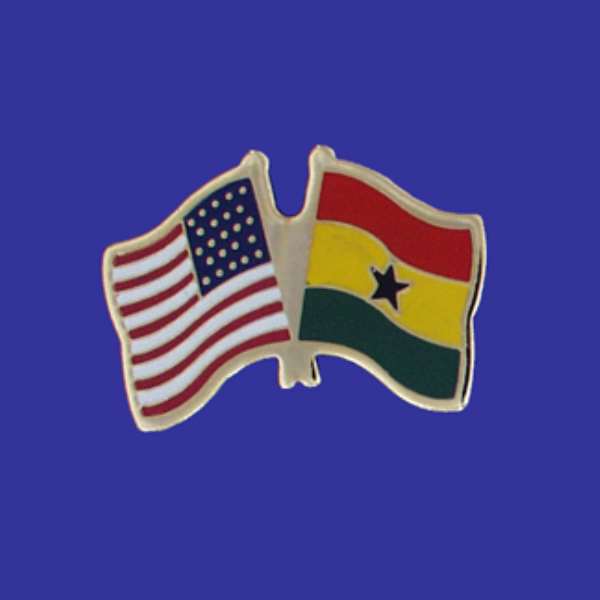 Investigations by the Washington Police have revealed an estimated 1,000 fake marriages by foreigners, predominantly Ghanaians. This is one of Washington region's biggest and most brazen immigration scams.
The scheme was centered in the area's little-noticed but rapidly growing community of immigrants from Ghana. As Latinos have migrated in record numbers to the Washington region, there has been a quieter exodus: from Africa, especially the Republic of Ghana.
The Northern Virginia and Maryland suburbs are home to the second-highest concentration of Ghanaians in the nation. There are about 20,000 Ghanaians living in the listed areas.
According to the report, many couples going to the Arlington (in Washington DC) County Courthouse seemed more like strangers than people applying for marriage licenses. A man named Sam often escorted them to the sixth-floor clerk's office. Sometimes, there would be a furtive exchange of money in the elevator.
"Before long, some of the same people would be back, filing for divorce, their court papers littered with mistakes - always the same mistakes", the report found. "They misspelled 'circuit,' " said David A. Bell, the longtime Circuit Court clerk."It was obvious something was going on."
David Bell tipped off the police, triggering a nearly four-year investigation. One of the first to arrive was Samuel Acquah. Born in Ghana in 1949, Acquah came to the United States on a student visa. He got a master's degree, a law degree from George Mason University and a $112,000-a-year job in the chemical engineering section of the U.S. Patent and Trademark Office in Alexandria....
As more Ghanaians arrived, Acquah wanted to help them stay. Better yet, he thought, he could make money doing it by finding strangers to marry them quickly after their visas expired. Informally, he named his business "the program." When a fellow Ghanaian called, Acquah would charge the immigrant between $3,000 to $3,500. Two employees were Acquah's "contacts" and helped find U.S. citizens willing to get married for money. Acquah split the profit with his contact, who paid the U.S. citizen $500.
Acquah set up shop in his government office, using his government-owned fax machine to communicate about illicit marriages.
Word of the scheme spread to immigrants even before they left Ghana.
"Those who were coming over here knew where to find an apartment, where to find a job and where to find a spouse," said one law enforcement official, who spoke on condition of anonymity because the investigation is ongoing.
The business became so lucrative -- Acquah has admitted pocketing $200,000 -- that it spawned competitors. One key rival was Eric Amoah, a Ghanaian immigrant whose own fraudulent marriage to a U.S. citizen had been arranged by Acquah.
A short, balding man with a calm demeanor and five children, Amoah, 43, came to the United States in 1999. Marriage fraud helped put him through pharmacy school, and he worked as a pharmacy technician at Prince William Hospital in Manassas, even as his marriage business continued to mushroom.
Amoah put out word among the U.S. Ghanaian community, which grew from 20,889 in 1990 to 101,169 in 2004, according to U.S. Census Bureau estimates. At his five-bedroom house in Woodbridge, Amoah threw elaborate parties. At one such gathering, he met Markey Simpkins, a supervisor at a Home Depot in the District.
Simpkins became a contact and asked co-workers if they wanted to marry an immigrant for money. Those interested would get to meet Amoah or another Ghanaian marriage arranger. Simpkins pocketed $50 per introduction.
Abena Nkrumah heard about Amoah when she needed an operation for abdominal problems. One way to get health insurance, her doctor's office suggested, was to marry a U.S. citizen.
At an Alexandria shopping center, Amoah and Nkrumah bonded through their shared Ghanaian heritage. "He told me he can help me get married," said Nkrumah, a health-care worker, as she entered her guilty plea last month. She told U.S. District Judge T.S. Ellis III that she could not have stayed with her sham husband, saying he smokes.
Occasionally, the men and women would decide they liked each other and would stay married. Far more often, they lived separate lives before reuniting, however briefly, at immigration offices in Fairfax County and Baltimore. There, they would recite their made-up stories about how they met or invent details such as which side of the bed their spouse slept on.
Immigrants who marry U.S. citizens can get a visa to stay in the country immediately, instead of having to wait years, and can speed their citizenship by several years. Ghanaians drawn to this prospect flocked to Arlington from as far as New York and South Carolina.
"People would come here for two days to get married and then go back," said Robin Crumblin, one of Amoah's key lieutenants.
Northern Virginia was the obvious choice to center the scheme. Couples can get a license within minutes -- there are waiting periods in the District and Maryland -- and get married the same day.
Occasionally, the phony couples would go to courthouses in Alexandria, Fairfax County, Manassas, the District or Maryland. But the vast majority went to Arlington. The courthouse is on a Metro line, and plenty of civil magistrates nearby can perform a quick ceremony. "Everything was right there in the same spot," Crumblin said in an interview before pleading guilty last month to conspiracy to commit immigration fraud.
Crumblin, 44, can't read or write. She has eight children and lives in a public housing apartment in the District. But she achieved a position of prominence in Amoah's organization.
She met him through a friend, the first time in the parking lot of the Arlington courthouse. Her husband had been injured. She needed the work.
Crumblin's main job was to track down the U.S. citizens, up to a year after the actual marriage, so they could go with their Ghanaian spouse to the immigration office. Often, the search led her to a homeless shelter in the District or to a mother on welfare.
They often were not happy to see her. The U.S. citizens had been told that all they had to do for their $300 or so was to get married. Now, they were demanding more money.
The Ghanaians, increasingly desperate, would have to pay. Crumblin felt caught in the middle. "They'd call my house at 4 a.m. and say, 'Where's my wife?' " said Crumblin, who says she regrets her role because of the example it set for her children.
Pressure was also building on Amoah, whose business had slowed in recent months. He suspected he was under scrutiny and became more secretive, working out of a Red Roof Inn in Springfield instead of his home.
In early 2003, an Arlington courthouse clerk noticed the oddly distant behavior of some marriage license applicants. She compared notes with fellow clerks, who were noticing the same thing, then relayed her suspicions to her boss, Bell, who called Arlington authorities. Soon, a federal-state task force was infiltrating the various marriage fraud organizations through cooperators and undercover agents. The Arlington courthouse was put under surveillance. It took time to build the cases.
By this fall, prosecutors in the U.S. Attorney's Office in Alexandria thought they had enough evidence. Most of those convicted probably will serve less than a year in prison. Acquah and Amoah, who recently pleaded guilty to conspiracies to commit immigration fraud and money laundering, are expected to spend more time there.
But the biggest price is yet to come. Virtually all of the Ghanaians and other West African immigrants convicted -- most of those charged were immigrants, although several U.S. citizens were charged as well -- will be deported. Some now face the agonizing choice of whether to leave their children born in the United States, who are U.S. citizens, or take them to Africa.
U.S. District Judge Gerald Bruce Lee offered a few words of comfort to Chepkwony at her recent plea hearing. But his sympathy only went so far.
"America is composed of -- is a nation of immigrants," he said. "Everyone here came from somewhere else. However . . . there are rules on how one can immigrate to live here permanently.
"You did not follow the rules."