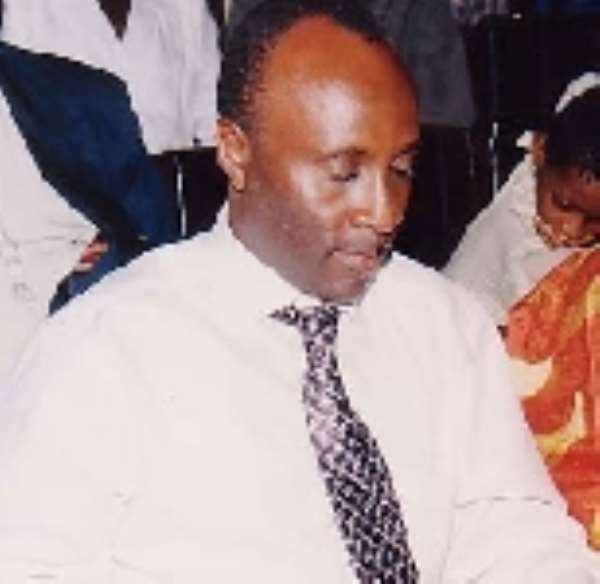 The first part of The Chronicle's Political News desk analysis of the upcoming National Democratic Congress (NDC) national congress to elect a flagbearer for the party, brought Nana Kofi Coomson, the seasoned journalist and Publisher of the paper into a head-on collision with former vice President and twice-defeated flagbearer of the NDC.
The former Vice President, Professor John Evans Atta Mills, stung by part of the analysis in The Chronicle of yesterday that suggested that he was wobbling on one year, flatly denied the assertion.
He again challenged the basis for the publisher claiming he knew him so well, in his analysis of him in The Chronicle story.
According to Prof. Mills, he had met the Publisher just once and that was for only two hours.
"You yourself have met me for only two hours in Mr. Totobi Quakyi's house …. and yet you tell everybody that you know me very well; Kofi you don't!" Mills submitted in a telephone interview on Accra-based Radio Gold's news review programme yesterday morning.
Prof. Mills, taking strong exception to the publisher saying he knew him very well, conceded to the Publisher's earlier assertion that the former vice President's sister had lived with his (Kofi's) father in the past.
He denied suffering from an ear impairment, saying that perhaps Kofi could examine him from afar, but stated that he did not know him sufficient enough to make a character sketch of him.
He denied also suggestions that he was hard on cash and having difficulties with fuel bills, in the crossfire with The Chronicle publisher.
Responding, Nana Coomson said he was doing his job as a journalist and that meant the responsibility to examine anybody who offered himself for public service, particularly to the high office of the presidency.
Nana Coomson persisted in asking Prof. Mills to justify why he had to send his son, who he had had outside wedlock to live with a sister.