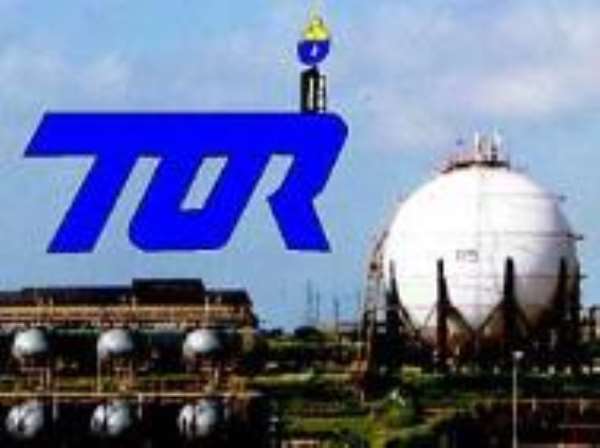 The Tema Oil Refinery (TOR), on Monday morning started loading petroleum products from its rack to the various oil filling stations. Management has therefore urged the public not to panic over any shortage of fuel in the system as it is working around the clock to ensure that the products get to the oil marketing companies and then to the designated stations.
The Public Affairs Manager of TOR, Mrs Aba Lokko explained on Monday at Tema that upon request by the Bulk Oil Storage and Transport (BOST) near Tema to replenish its storage tank, the oil marketing companies were informed on Thursday to take their allocations from Kumasi.
She said BOST then begun replenishing its stock in the tank as strategic reserve and completed on Sunday, presumably causing the temporary shortage.
Loading of petroleum products was actively taking place when the GNA visited TOR. Mrs Lokko, however, denied any shortage of Liquefied Petroleum Gas in the system. She advised against panic buying in order not to create any problem.
Though there were no queues at the filling stations that the GNA visited as at noon, some taxi drivers claimed they bought their fuel as far as Doryumu in the Dangme West District of the Greater Accra Region.
While others blame he temporary shortage on the upcoming budget, others also thought TOR's allegation of the adulteration of fuel had infuriated the oil marketing companies to hoard their allocations.