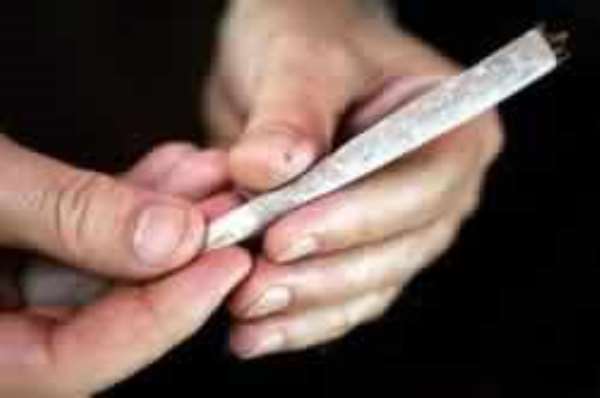 JUST a week before their matriculation, three freshmen of the Takoradi Polytechnic (T-Poly), were caught red-handed by the principal of the institution smoking India hemp, and are to face disciplinary action.
The principal, Dr Samuel Obeng Apori, who announced this yesterday at the matriculation ceremony of 2,411 new students into the school, said the offenders were caught in the act on Saturday, November 4.
Dr Apori declined to name the culprits who he said had however, been arraigned before the Disciplinary Committee of the school's Academic Board.
He however warned: "The polytechnic management will not hesitate to dismiss anyone caught dealing directly or indirectly in drugs."
He said in its efforts to instill discipline and attain academic excellence, the school dismissed 25 students during the 2005/2006 academic year for indiscipline, exam malpractices and poor academic performance, among other things.
He warned that students who fail to adhere to advice on hard work and resort to cheating during examination would have themselves to blame.
"Avoid drinking, drugs, extravagant living forced on you by peer group pressure. The HIV/AIDS pandemic is real. It is a killer. Avoid unbridled sexual behaviour and uphold the code of ethics and serve as role models," he advised.
Dr. Apori drew attention to the school's accommodation problem which he said made it difficult to admit more qualified applicants.
"Only 500 out of the 2,411 qualified applicants offered admission, have been offered residential accommodation."
The Western Regional Minister, A.E. Amoah, asked the matriculants "to avoid the desires of the world and study hard."