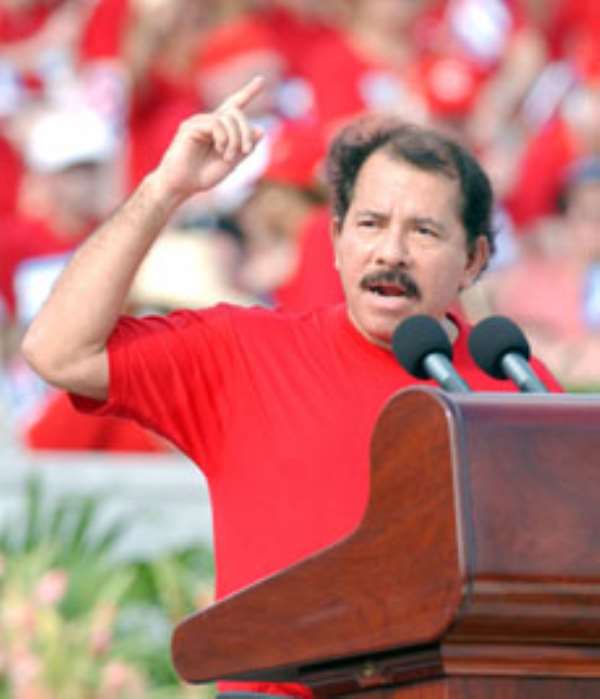 The National Democratic Congress (NDC) on Friday congratulated Nicaragua's president-elect, Daniel Ortega and his Sandinista Party, for winning last week's presidential elections.
A statement signed by Mr Elvis Afriyie-Ankrah, Deputy General Secretary, said the victory was a testimony that social democracy had re-emerged as the most preferred system of governance in which the masses could repose confidence for a better future.
"That, Mr Ortega and the Sandinista have persevered for more than 10 years until victory has finally come their way is a manifestation that the people of Nicaragua have recognised their persistence, consistency and patience to bid their time," the statement said. The NDC said it was optimistic that the government of incoming President Ortega would team up with the rest of the progressive world to build peace and international security through which the welfare of the people could be realized.
The NDC wished the people of Nicaragua well and expressed the hope that they would support the government they had elected to provide them the leadership and good government they deserved.
The NDC's predecessor, the Provisional National Defence Council had close ties with the Sandinista administration of Mr Ortega.