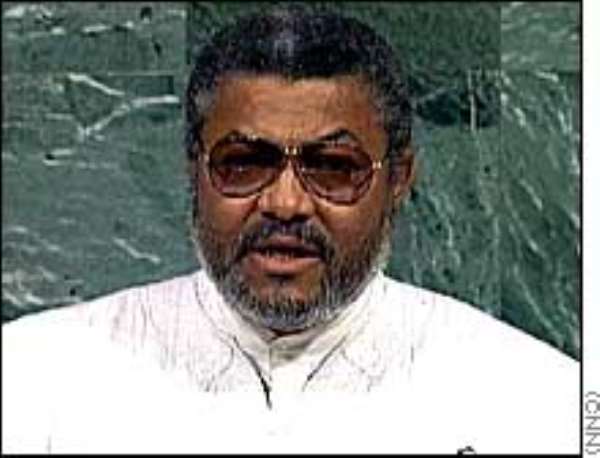 Most Journalists are lazy
Africa is not short of stories, many of which make front page news. Yet all too often it is short of the right stories, partly as a result of Western editors to abide by the mantra "if it bleeds, it leads". Child Soldiers, people dying of AIDS, emaciated babies- these images flood our television screens and the pages of European and American newspapers with dizzying frequency.
This attitude towards Africa, Mr. Bruce Anderson, the Managing Editor of the Independent Newspaper in London, attributes to the fact that the world has a lot of lazy journalist.
Speaking to the ADM in an exclusive interview, he said "a lot of journalists are hydro, they are lazy and they prefer to recycle the old stories of war and famine".
He said for now Africa is enjoying a great deal of successes that need to be told.
"Africa is not is not all about Dafur or Rwanda. There is Ghana and others who are doing great", he said.
He added:" It is now time to tell the African story, the whole story and nothing but the story. This means no more clichés and anecdotes". Mr. Bruce Anderson said Africa is a continent to reckon with in the future, looking at the vast raw materials and other minerals that the continent has at its disposal.
"Why is it that now China and the rest are invading the African market", he asked and answered that it is because "they no what they the prospects of the continent is like".
He also noted that the Africa media is not doing well in changing the image of the continent.
"One is, if you don't say good things about your country, who do u want to do it for you", he quizzed.
He said there are famine and war in many countries outside Africa, but "it is hard to know".
On Ghana, the Mr. Bruce Anderson was full of praise for the country. He said although he has been to Ghana once, he appreciate the level of democracy in the country.
"It is good that the country has moved from the bloodshed of Rawlings regime, the country is now enjoying good leadership, democracy and rule of law", he said.
When asked if he really thinks Rawlings regime had done Ghana more harm, he said: There were two Jerry Rawlings, the first (military) one was not good but I think the second one was good".
"All the same, I think is better to look forward, what is really happening now, no recycling", he said.
On Ghana's over dependence on foreign donors, Mr. Bruce Anderson said, over dependence on foreign donor can either be good or bad, "but it does not show that the country is working hard".
"A man that does not work does not eat". He quoted from the Bible.