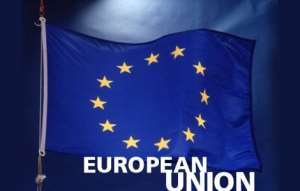 In 2021 the European Union drafted a bill to threaten Ghana and Ivory Coast to ban the import of Cocoa beans from these countries. They said that if by 2023 still chemicals (residue) can be found in the Cocoa beans the draft will be made law and imports to the EU will be boycotted. Switzerland supports the initiative while Japan has reduced the import of Ghana cocoa by 60% already.
800.000 Cocoa farmers in Ghana and 1, 2 Mio. in Ivory Coast face tough times ahead. The lands they own are not in the Government's hands for which they farm as they have learned and seen it works for them. To teach this number of farmers organic farming takes at least up to 10 years to reach all. In Ghana, the effects of Galamsey, illegal gold mining, destroy cocoa plantations to the extent that many farmers sell their lands to illegal gold miners.
As the plantations are poisoned by chemical fertilizer that makes few companies rich the cocoa trees are equally poisoned and not fit for chemical-free cocoa beans. They all must be cut down and replaced by not affected tree seedlings. Even if today Ghana Cocobod would change its approach before the industry is clean and free of harmful chemicals 15-20 years will pass by. This is a great chance for other nations around the Equator and beyond to special bread of Cocoa to fill the gap and take over the position of these two countries as they do not carry the burden of the past on their shoulders.
Once the leading position is gone to take it back is close to impossible.
While Japan has already taken drastic actions the EU is still in a Warning mood. Economic migrants "created" by a cocoa boycott or drastic reduction of the cocoa import do not affect Japan as it is far from Africa but will hit Europe directly and immediately.
The bill was drafted by the EU in 2021 and nothing in Ghana or Ivory Coast has changed. Daily chemicals in cocoa beans hit the shores of the European Union and Switzerland. By sorting out processes only the most poisoned cocoa beans can be detected and taken off the production line. Most cocoa beans lesser poisoned fall under the radar and make it into consumer bodies across the globe. As long as this Warning situation is still in place and active the responsible EU Officials play openly and intentionally the dangerous game of public health against a further harmful economic migrant wave from West Africa.
Please, enjoy your Sunday chocolate and Sunday chocolate cakes and biscuits.