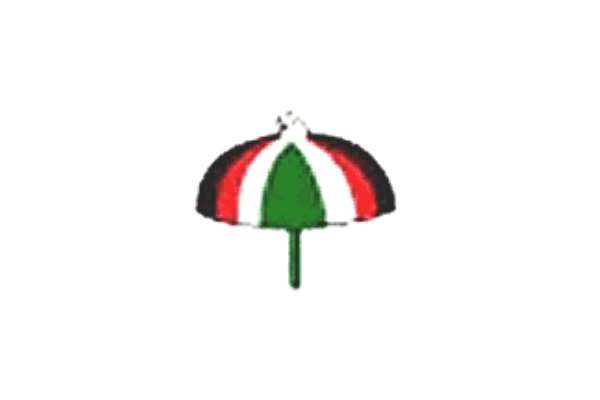 Dr. Yaw Asemfofro, a serial phone-in contributor and staunch defender of the National Democratic Congress (NDC), says he has quit the country's main opposition political party with immediate effect.
The 50-year old trader, who was carried shoulder-high, following the role he played in the demonstrations against the Representation of the People's Amendment Law (ROPAL), said the party he so much loved and had sacrificed his money, energy and time for, had treated him like a leper, virtually dumping him and leaving him to his fate.
Claiming the NDC was not worth dying for, he said his decision was prompted by the party stalwarts' inability to come to his aid when his life was threatened nine months ago by Hon. Kennedy Agyapong, Assin North MP, following his contribution at this year's People's Assembly in Cape Coast.
In an interview with Daily Guide yesterday, Dr Asemfofro, also a herbal drug peddler, stressed that he had not been lured by any political party.
Asemfofro said the Assin North MP first threatened him on the day of the Odododiodoo Constituency by-election, and repeated it on February 9, 2006; two days after he (Dr.) had asked why the National Health Insurance Scheme (NHIS) was not operational at the Korle-Bu Teaching Hospital.
Feeling unsafe, he said he had rushed to nearly every known NDC big shot, but none of them took any pragmatic step to protect him.
He named Professor John Evans Atta-Mills, former Vice President, Victor Smith, special aide to the ex-president, Dr. Kwabena Adjei, NDC national chairman, Asiedu Nketia, general secretary, Ofosu Ampofo, national organiser, Afriyie Ankrah, deputy general secretary, Alban Bagbin, minority leader in parliament and Ama Benyiwa Doe, as some of the personalities that had failed to protect him.
"My sisters, family and mother have quarreled with me and cautioned me about how I have been criticizing the ruling government and party.
They wondered whether I would be given the necessary protection in time of trouble, but I snubbed them because of the love I had for the NDC. Now I know that they were damn right because I would have died a foolish death," he lamented.
According to him, for the nearly six years of NPP rule, he had spent almost ¢40 million of his own money on phone-in programmes to defend the NDC, and challenged anyone who claim to have footed those bills to come out.
"My brother I spend between ¢35,000 to ¢50,000 daily to call some twelve radio stations across the country.
This makes it an average of ¢150,000 a week or ¢600,000 a month," he contended.
He gave a breakdown of the stations as five in Accra, four in Kumasi, two in Koforidua and one in Nkawkaw.
Fuming with rage, he lamented that while the women's organiser had said that 'the party never hired me to be its advocate', the Minority Leader indicated that he might not be a card-bearing member of the party.
"I want to ask Bagbin, if I was not a member, why did they allow me to play a frontline role on their political platforms. Or is he trying to say that only card-bearing members of the party vote on election day?"
Asked whether he would not comment on national issues any longer, he said though he would not talk about politics any more, he would contribute on social and more general issues.
He also stated that he would not be antagonistic towards his former party.
Dr. Asemfofro had on Tuesday February 7, 2006, complained to the President that even though he had registered for the NHIS, he had to cough out a whopping ¢19.2 million at the Korle-Bu Teaching Hospital when his wife was admitted there.
Reacting to his claim two days later on Peace FM, Hon. Agyepong allegedly warned him never to step at any such national gatherings to contribute.
He said the reaction of NDC bigwigs gave him the impression that he would have died a foolish death if something fatal had happened to him as a foot soldier of the party.
He had held the fort for the party since 2004 and was in the limelight last year when he won the hearts of NDC faithful with his role during the ROPAL demonstrations.
The Okaikoi North Constituency voter soon became a household name with his impeccable Twi. Some observers have argued that the likes of Asemfofro had contributed more to the party than a dozen Members of Parliament.