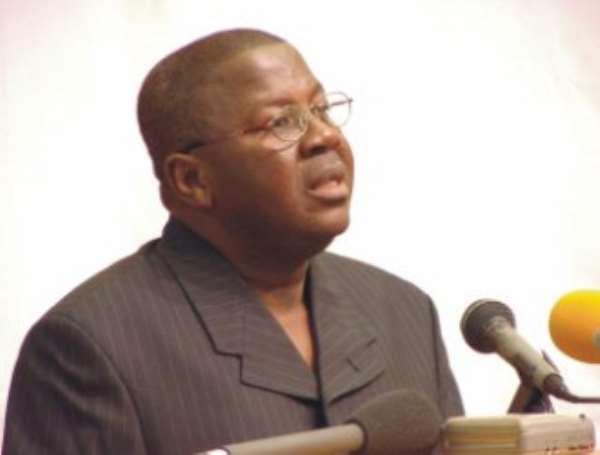 The Vice President, Alhaji Aliu Mahama on Tuesday lauded 200 years of parliamentary democracy in France, and asked a four-member delegation from the Senate, who are touring the country, to assist Ghana to draw lessons from the track record.
'I admire the parliamentary culture of France,' he said and appealed to the senators to use their influence to facilitate the capacity building of Ghana's Parliament.
Alhaji Mahama listed French assistance to Ghana, which comprised the cancelling of 127 million Euros under the Heavily Indebted Poor Countries (HIPC) initiative and the support being given to the various sectors of the economy. He said relations since Ghana and France had enjoyed cordial relations dating back to 1957.
The Vice President hailed France for making Ghana a member of the International Association of Francophone countries.
The leader of the delegation, Mr. Jacquis Legendre said the image of Ghana held in high esteem worldwide, had been entrenched by the good leadership of President John Agyekum Kufuor and the competence of Mr. Kofi Annan, UN Secretary General.
He emphasised the need for deepened bilateral relations, especially the teaching and learning of French in Ghana.
Mr. Legendre said a visit to the countryside, including Takoradi and Elmina unveiled the tourist and economic potential of Ghana and prayed that the country would sustain the peace and stability it is enjoying which had made their visit possible.