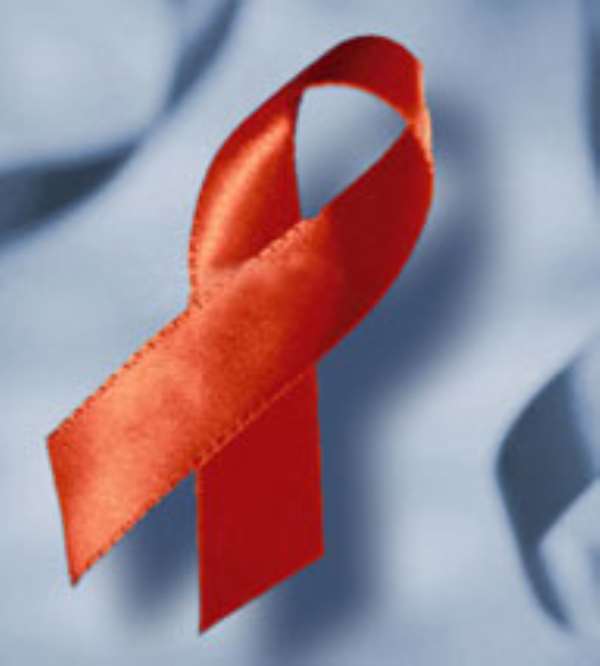 Professor Sakyi Awuku Amoa, Director General of the Ghana AIDS Commission is happy that Ghana has recorded one of the lowest HIV/AIDS prevalent rates in Sub Saharan Africa in recent times. He however insists that there's a lot more work to be done in order to ensure a rigorous tackling of the pandemic.
"The mere fact that Ghana has been able to reduce its prevalent rate by thirteen per cent within two years does not mean that the fight is over. There should be no complacency at all" he explains.
The prevalent rate dropped in 2005 to 2.7 from a 2004 figure of 3.1 indicating a 13% reduction. The drop notwithstanding, it is also increasingly clear that despite the various educational campaigns, people's sexual behaviour hasn't changed significantly.
dailyEXPRESS can confirm for instance that a lot of people including particularly the young ones engage in unprotected sex and maintain more than one sexual partners. Gynecologists interviewed have also confirmed that a lot of abortion complications and requests of abortions are been reported, further indicating cases of unprotected sex.
Professor Amoa says there's no room at all for complacency, adding however that the intervention of NGO's has tremendously contributed in the drop in statistics and refutes allegations that NGO's abuse funds meant for HIV/AIDS campaign.
He concedes that negative behavioral activities are not helping the statistics, explaining that it will take some time for a change in people attitudes towards tackling the problem. He also asserted that people's reluctance to take advantage of Voluntary Counseling and Testing is because of fear of stigmatization.
The AIDS Commission boss was very positive of the achievements recorded so far and said the release of this year's rate will bring to perspective the work of the Ghana AIDS Commission and all its stakeholders.
"Currently records indicate that Ghana's HIV/AIDS rate is stabilizing and if we are able to release the 2006 results and show a decline, then it means we have reached the stage where we can comfortably say the disease has stabilized and therefore we will be able to continue with the intervention activities that will help us to address it."

He indicated that measures are being put in place to ensure that the Anti Retroviral Drugs being administered in some districts are extended to other parts of the country so that all persons who are eligible for the drugs gain easy access.
"We want to make sure that the Anti Retroviral Drugs go beyond the thirty-two districts that are under our programme currently so that those eligible to the drugs will have access to it. We have developed a national plan that will help the nation to upscale the Anti Retroviral Treatment by the year 2010."
Professor Amoa says special intervention activities are being outlined for mothers for the prevention of 'mother to child transmission.' The Ghana AIDS Commission together with the Ministry of Health is also making PMTC [an HIV/AIDS testing programme for pregnant women] a routine so that all pregnant women are tested before any ante-natal care is given.
Professor Amoa says this year's World AIDS day celebration is a very special one because they want to draw the attention of the general public, particularly government to its commitment towards the campaign against HIV/AIDS.
"We are calling on all those who have made promises to assist in addressing the pandemic, to keep to their promise. Giving a promise is not enough; it should be backed by action. We believe that if any thing should be done to address the pandemic, it should be done now" he said.