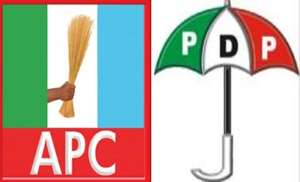 The Auto Pilot branch of IPOB has insisted that its decision on no election in Biafraland is final. This response has been communicated both orally by some of its agents, and by a series of tweets from its leader Simon Ekpa to IGBO Think Tank.
Igbo Think Tank had met with elements of IPOB who were in Abuja over Kanu's deteriorating health and continued detention on the 29th of September and discussed several things and the group through its Vice Chairman Board of Trustees, Rev Obinna Akukwe made it clear that disrupting 2023 elections in Igboland is not an option.
A press statement was made to that effect on the 29th day of September, after the Igbo Day Celebrations, and a subsequent on October 3rd warning IPOB not to disrupt the elections.
The DoS Branch of IPOB issued a press statement on the 8th of October that 'IPOB Will not Disrupt Elections in Igboland' signed by its spokesman Emma Powerful. ITT had long lauded the non-interference posture of the DOS.
The Auto-Pilot Branch of IPOB Led by Mazi Simon Ekpa responded through various channels including official twitter handle and issued the following statements.
"Our attention has been drawn to a statement credited to Igbo Think Tank Group calling on Biafrans to participate in 2023 election. Every group has the rights to air their opinion. However, Biafrans has resolved that they will never allow Nigeria to conduct election in Biafralan
"This decision is final, if any group of individual think otherwise; they should facilitate referendum with their Fulani masters to know which the majority are. Those that want Biafra or those that want Nigeria? The ECOWAS court will be ruling on referendum this October
"We therefore encourage any concerned Igbo group or Nigeria group to approach the court so that they will make history by delivering much awaited judgement on referendum as a way for lasting peace in the region. Anything contrary will be resisted & we are already resisting them.
"Every group in Biafraland must stay clear. We understand that all of you need Biafra even more than some of but because you are all corrupt & will be persecuted if you talk about it. Some of you that are not corrupt are scared of being killed. We understand that.
"These statements coming from most of these groups are becoming distraction & we may no longer take it likely with any group who's intention is to distract Biafra liberation or to stop Biafrans from getting their freedom in 2023.
"Finally, Simon Ekpa is just a messenger for the Biafra people. MNK remain the leader of IPOB & only him we will listen to, but we can't listen to him from DSS".
The Vice Chairman Board of Trustees of Igbo Think Tank, Rev Obinna Akukwe told pastors at Onitsha on Monday that Igbo Think Tank is pushing ahead with sundry consultations with sister agencies, for a successful conduct of 2023 elections in Igboland . He said that ITT has initiated moves for the political release of Nnamdi Kanu, release of IPOB members without criminal records, cessation of attacks on Northerners doing legitimate bossiness in the South East and cessation of endless Sit at Home.
Akukwe said that ITT has also initiated moves to resolve the bloody dispute between the DoS Branch of IPOB led by Chika Edozien and the Auto-Pilot Group led by Simon Ekpa and blamed Igbo politicians who ignored the groups's consisitent warnings since September, October 2022 till July 2023 that the emerging feud between the two groups, if not resolved for the benefit of Ndigbo, will become a monster that will exacerbate security risk, ceaseless bloodshed, kidnappings and malfeasance in the South East.