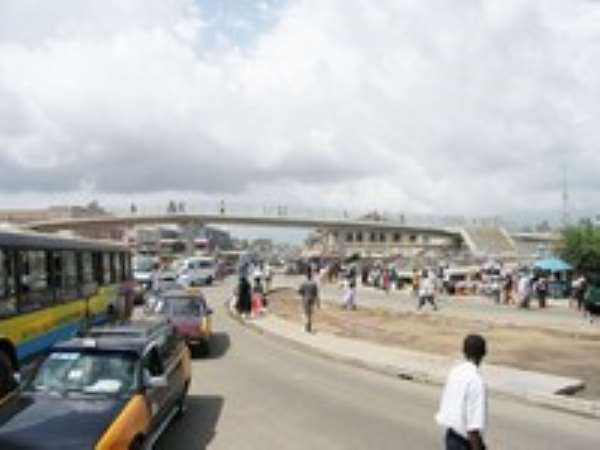 Work on the pedestrian bridge at the Kwame Nkrumah Circle end of the carriage way to Achimota has been completed awaiting formal opening for use.
The bridge forms part of the reconstruction of the Circle to Achimota road into a six-lane carriageway, a component of the Accra-Nsawam road.
It is one of the two pedestrian bridges that have been provided on the new road to facilitate traffic flow. The other one is at Avenor.
Structures of traders near the bridge were on Tuesday demolished by the Accra Metropolitan Assembly to make way for the expansion work.