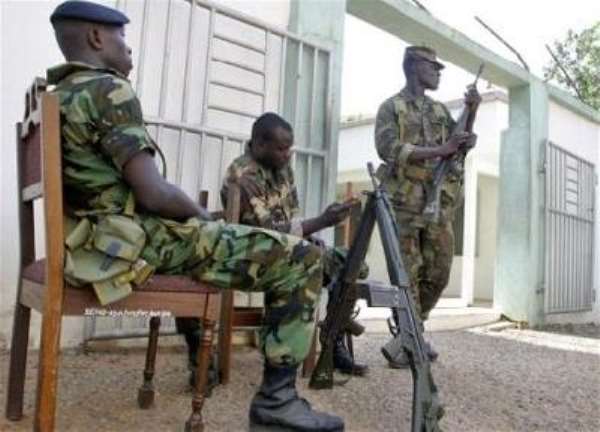 A former Military Officer, Col (rtd) Joel Sowu, has condemned in no uncertain terms the leakage of a classified military document, containing a detailed contingency plan by the Ghana Armed forces on how to quash any coup attempt in the country.
He has therefore called for immediate investigations to expose the source of the leakage and for the culprit to be dealt with in accordance with Military Law.
The Enquirer newspaper broke the news of the classified document on Thursday.
It said the secret documents, which it obtained from the vaults of the Ghana Armed Forces (GAF), revealed elaborate preparations towards a deadly and bloody assault on "dissidents", who may be plotting "subversive" attacks to overthrow the government, using Radio Gold, a private radio station in Accra.
The publication appears to have heightened tensions n the country, especially as it comes on the heels of allegations by President Kufuor that former President Rawlings was planning to dethrone him through a coup d'tat.
Col. Sowu in an interview with CITI NEWS said that the leakage could have serious national security implications and that the Ghana army should move to expose and punish the culprit.
Col. Sowu told CITI NEWS that such exercises are normal and very crucial to testing the combat readiness of the military and that Ghanaians should not panic.
Col. Sowu also suggested to the Military steps it should take to allay the fears of the public, saying that the military should come out and explain to the public that it is a normal thing the military undertake regularly so should not raise fears among the public