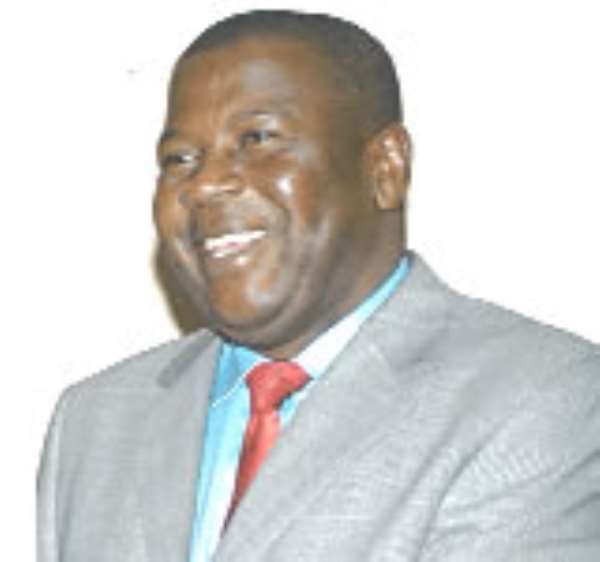 The Vice President, Alhaji Aliu Mahama has stated that Ghana would not compromise on the quality of cocoa beans and products it exported.
"We will not do anything which will send contaminated cocoa outside the country," he gave the assurance.
Responding to a statement by the Chairman of the Chocolate and Cocoa Association of Japan, Naotada Sato, to the effect that Japan had rejected about 2,00 metric tonnes of Ghana's cocoa exported to that country in May this year, the Vice President said the quality if Ghana's cocoa had been acclaimed internationally as the best and that the country would not do anything to destroy that reputation and brand name.
Mr Sato, currently leading a 16 member delegation of the association on a tour of some cocoa growing areas, processing companies and research stations in the country, made the statement during a courtesy call on the Vice President at the Castle, Osu in Accra.
Mr Sato attributed the rejection to excessive chemical residue found in the beans exported to Japan.
However, the Ghana Cocoa Board explained that the maximum residue levels referred to by the Japanese for the rejection of the produce came into force on May 26,2006, while the consignment referred to was produced and shipped to Japan before the new rules came into effect.
The Vice President said the quality of Ghana's cocoa had remained the best since the pre-colonial era and added that the country exported only quality cocoa beans.
He gave the assurance that Ghana would continue to supply Japan with quality cocoa beans.
Commenting on a claim by Mr Sato that demand for cocoa products had increased in Japan as a result of the promotion of the product among the "adult Japanese community, after years of use by the children, Alhaji Mahama said, "I am happy that the demand has increased".
He said he was happy that the delegation was in Ghana to familiarize itself with the production and processing of cocoa, as well as research work.
The Vice President noted that Japan was promoting chocolate in Japan with the brand name "Ghana Cocoa" and said, "We want that name to be maintained".
He called for increased trade between Ghana and Japan and suggested that shea butter should be included in the line of trade.
Mr Sato however stressed that the quality of cocoa beans exported to Japan be improved upon.
He said the demand for cocoa products was expected to soar because of the health and medicinal significance associated with cocoa.
Japan imports 70 per cent of its 55,000 to 60,000 tonnes of cocoa from Ghana annually.