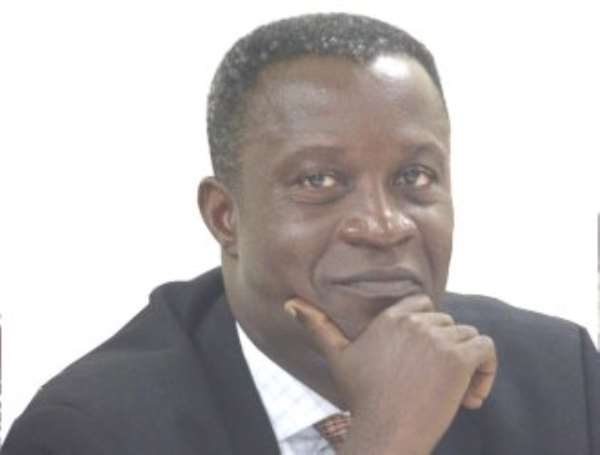 Finance Minister Kwadwo Baah-Wiredu will present the 2007 Budget Statement and government's financial policy statement to parliament on November 16.
According to the Business Agenda for the House which reconvened from recess on Tuesday, a backlog of bills, including the Domestic Violence Bill, is also expected to be considered during the meeting.
Welcoming members back from recess, the Speaker, Mr. Ebenezer Sekyi Hughes, entreated them to lend support to the leadership of the House in order to deal with the workload ahead of the house.
He said they should put the national interest first and attend to the business of the house promptly. "This meeting would be active. You must show zeal. I shall commence proceeding on time. The time is 10 am," he added.
Earlier, the House observed a minute's silence for former Speaker Justice Daniel Francis Annan and the MP for Offinso-South, Mr. Kwabena Sarfo, who both died this year.
The new member for Offinso-South, Dr Owusu Achaw Duah, also took his place in the chamber and swore the Oath of Secrecy and that of a Member of Parliament, administered by the Speaker Sekyi Hughes.
Mr. Sekyi Hughes welcomed the new member and asked the house to support him in the discharge of his duties in the House.
Mr. Edward Doe Adjaho, Deputy Minority Leader, said the member for Offinso-South should see himself as a representative of every member of his constituency regardless of who voted or did not vote for him.
He drew attention to reports of a murder that occurred on the eve of the by-election in the Offinso-South constituency, and said the new MP should link up with the police and take up the responsibility of investigating the matter.
Mr. Felix Owusu-Adjapong, Minister of Parliamentary Affairs, also welcomed Dr Duah and said the police had already concluded that the murder was not politically motivated.
He expressed the hope that stories being bandied about by some senior politicians that the murder had some political links would be laid to rest and urged those making the allegation to check their facts before coming out with such reports.