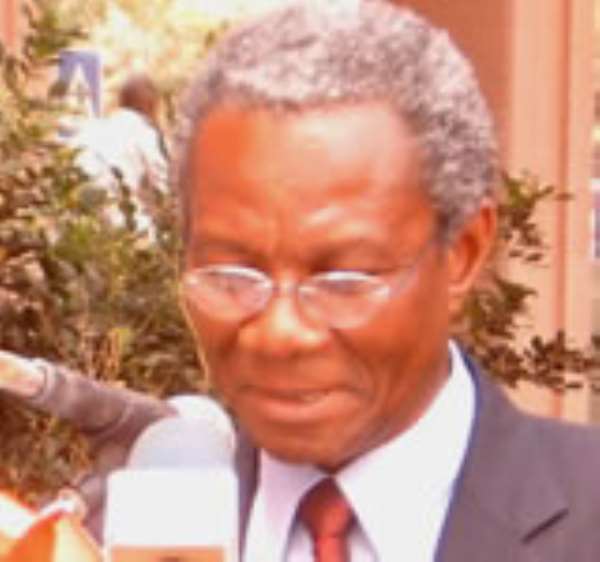 Water and electricity tariffs are to go up from Wednesday, November 1st, hours after the government announced reduction in prices of petroleum products.
A gazette announcing the increases said for residential units, consumption of between one and 300 units of electricity would attract 700 cedis per unit, from 301 to 600 units would attract 1,200 cedis per unit while 600 units and above attract 5,000 cedis per unit.
For non-residential areas, 1-300 units attract 1,029 cedis per unit, between 300 and 600 units would be 1,250 cedis while 600 units and above attract 1,450 cedis per unit.
The Public Utilities Regulatory Commission (PURC) has announced that for water, the rate for between zero and 20,000 litres for metered domestic use would attract 4,850 cedis per 1,000 litres while consumption of 20,000 litres and above is 6,750 cedis per 1,000 litres.
The rate for unmetered houses the flat rate per month is 28,794 cedis per 1,000 litres, while the rate for public stand pipes is 4,850 cedis per 1,000 cedis.
The flat rate for commercial in industrial organisations and public and government departments is 8,150 cedis per 1,000 litres while the special commercial rate is 20,375 per litre.
A statement signed by Mr Kwame Pianim, Chairman of the PURC, said in line with the policy of discontinuation of the automatic adjustment, the utility companies were being invited henceforth to submit their request for tariff adjustment based on detailed cost buildup to enable the Commission to minimize inefficiencies and avoid transmitting such management inefficiencies to the consuming public.
The PURC said the utility companies should endeavour to cut cist and improve the delivery of utility services to consumers.
"The VRA (Volta River Authority) and ECG (Electricity Company of Ghana) are requested to adhere strictly to the load shedding programme in order to minimize inconveniences to the consuming public.
"Investors are being encouraged to explore opportunities to invest in the energy and water sectors to take advantage of the obvious shortages in the supply of these essential services."
The statement said it had become obvious that the country could no longer depend upon government resources and those of VRA to provide adequate and reliable energy supplies needed to fuel the nation's accelerated growth agenda.
"We need to make the environment attractive to independent power producers. For these investors, an economic tariff is of strategic and primary consideration."
The PURC said for the average consumer, it had become increasingly clear that conservation must not only be encouraged but be enjoined by a realistic tariff structure that reflected the scarcity value of the utility services.
"For the average worker, it is in the long term more desirable to pay a little bit more for dependable and realistic electricity rather than continue with current uneconomic tariff and its accompanying unreliable and disruptive supply that destroy people's appliances acquired after long years of savings."
The price adjustments were originally to come into effect on May 1, however the government decided to bear it.
Earlier in the day the National Petroleum Authority (NPA) announced new and reduced prices of petroleum products except LPG which was increased marginally.
Petrol was quoted at 35,609 from 36,467 cedis; gas oil or diesel 34,867 from 35,395 cedis; premix 23, 347 from 23, 995. Kerosene however remained at 30,000 cedis per gallon while Liquefied Petroleum Gas (LPG) went up from about 101,000 to about 106,000 cedis per 14.5kg bottle.