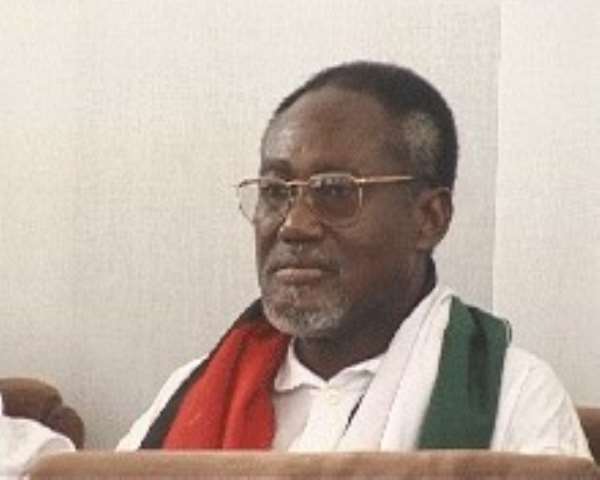 The Ex-chairman of the main opposition party, the National Democratic Congress, Dr Obed Asamoah has taken a swipe at his former boss Mr Jerry John Rawlings describing his conduct as very hypocritical when it comes to fighting corruption.
Dr Asamoah who is also the patron of the just inaugurated party, the Democratic Freedom Party (DFP) told the teeming supporters and sympathizers there would be no room for corruption in DFP.
Apparently referring to Mr. Rawlings, he said "as a Head of State or a member of government, you cannot acquire state assets, your wife cannot gobble up such assets under the cloak of NGO or other organization. This is a conflict of interest par excellence.
It would be recalled that Mr Rawlings' wife Nana Konadu Agyeman Rawlings formed 31st Women Movement which was variously described as the women wing of the NDC but in many respect it was considered as Non Governmental Organisation (NGO) which lobbied and acquired many state properties.
Exposing more hypocritical behaviour of Mr Rawlings, the Patron of DFP said "If as a leader you think service to the people calls for cleaning gutters in Nima you must do so whether you are in or out of office. If you do not do it only when you are in office you run the risk of being accused of what Ghanaians refer to as "eye service" (hypocrisy).
Sounding like a 21st Century political pope, Dr Asamoah suggested that, politicians should give praise where praise is due and condemn when necessary, admonishing the members of his party not to give false testimony.