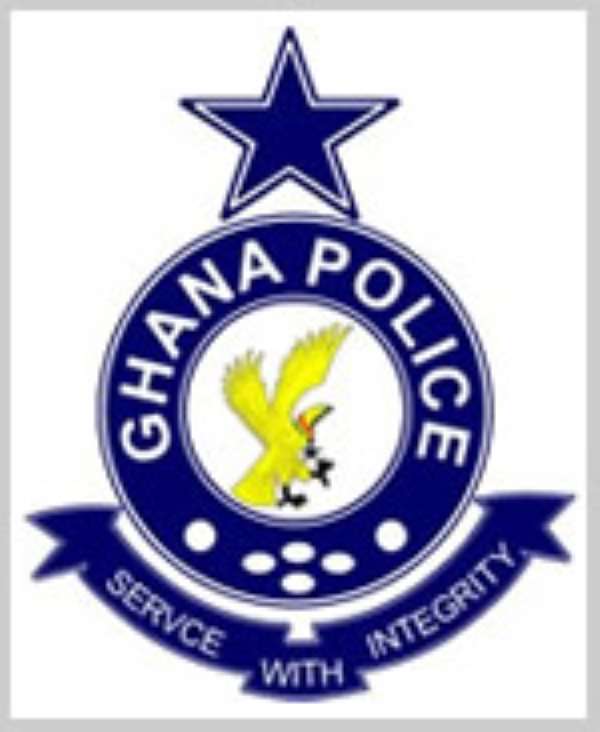 A Ghanaian who posed as a Liberian refugee and was allegedly involved in the defrauding of a Canadian national, Andre Sanada, of $13,000 has been arrested by the police.
Francis Abotsi, alias Emmanuel Kondo, who is physically challenged, was arrested after the Daily Graphic in its October 20, 2006 edition published that Emmanuel Kondo was wanted by the Commercial Crime Unit (CCU) for defrauding a Canadian of $13,000.
The Officer in charge of Operations of the Criminal Investigations Department (CID) of the Ghana Police Service, Chief Superintendent Amadu Salifu, told the Daily Graphic that the suspect established friendship with the complainant on the Internet through which they were communicating.
Mr Salifu reported that having established rapport and winning the confidence of Sanada, the suspect who was using the alias Emmanuel Kondo, then informed the complainant that his (Kondo's) father was one of the top Liberian government officials killed during the conflict in that country.
The suspect claimed he had been informed that his father buried a steel box on his farm which had been found to contain $15 million.
Mr Salifu said Kondo further claimed that he had managed to bring to Ghana the box containing the money, which had been deposited at Gold Coast Security warehouse.
According to Mr Salifu, the suspect alleged that he went to retrieve the money but was told that he could not spend it in Ghana except in the United States of America or Canada.
Kondo thus convinced Sanada to come down to Ghana to help pay for the cost of documentation and shipment of the money to Canada for a 30 per cent share of the amount.
Sanada, accordingly, came to Ghana on August 30, 2006 to meet Kondo for the transaction. Kondo met Sanada at the airport and took him to a hotel.
Mr Salifu continued that a few days later, two persons, identified as lawyer Clifford and Prince Solomon Otubo, met Mr Sanada at the hotel in the company of Kondo.
At the said meeting, Clifford and Otubo were introduced by Kondo as the people who were to work on the documentation and transportation of the money.
Accordingly, Mr Salifu noted, Mr Sanada was made to pay $13,000 for the processing of the documents and transportation charges.
He said after collecting the money, the complainant never saw Clifford, Otubo or Kondo again and suspected foul play.
Mr Sanada reported the matter to the police for investigation.
It was after the Daily Graphic had published that the Criminal Investigations Department was looking for Kondo that an informant notified the police of his whereabouts.
It was also after his arrest that it came to light that Kondo's real name is Francis Abotsi of Ghanaian nationality.
Mr Salifu appealed to members of the public to assist the police so the two other suspects could also be arrested.