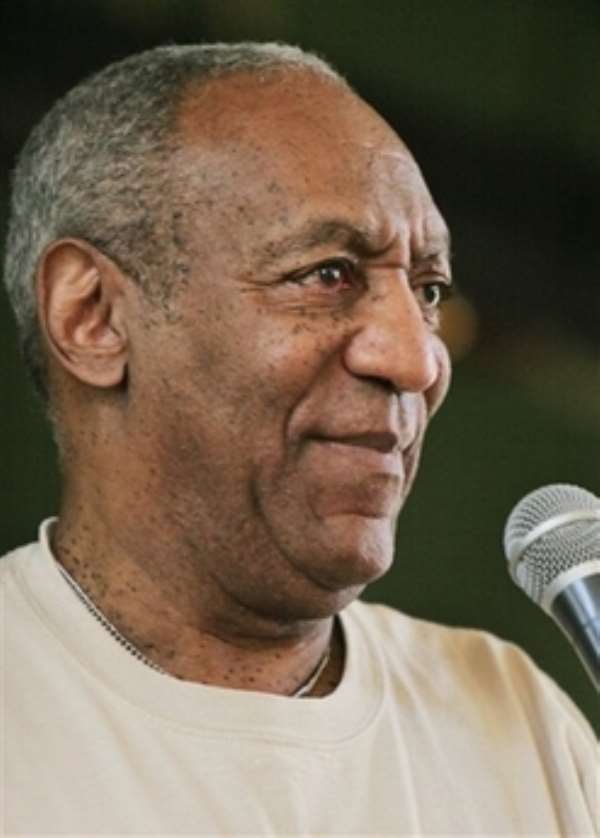 Comedian Bill Cosby speaks to the students at John McDonogh High School in New Orleans
LOS ANGELES -Bill Cosby who has ignited controversy in the past with his sometimes scathing rebukes, criticized teachers and parents at a weekend education conference, saying they don't do enough to help kids.
Cosby spoke Saturday at a forum called "Education Is a Civil Right." Hundreds of Los Angeles-area parents, teachers and students attended the event at Maranatha Community Church.
Cosby, 69, was critical of black parents, saying they don't involve themselves enough in their children's education and don't know what their children are doing.
"We've got parents who won't check the bedrooms of their children to see if there's a gun," he said.
He chided teachers for not offering clear explanations to children who ask why courses such as English and algebra are necessary.
"If you teach English and you can't answer this child, then you're in trouble, and we've been in trouble," Cosby said. "We can't answer these children, because nobody's given them any goals."
In the past, Cosby has criticized some black children for not knowing how to read or write, said some had squandered opportunities the civil rights movement gave them and said whites are unfairly blamed for problems in the black community such as teen pregnancy and high dropout rates.