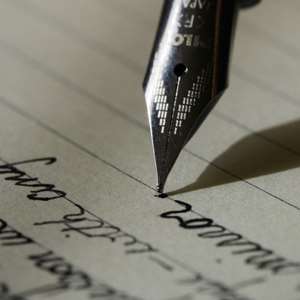 In the industry, Ghana cocoa is regarded as the best in the world. The country produces 30%, the Ivory Coast 40% of the world's production. 70% cocoa is a gift from God to be rich and happy. Yet, both countries are struggling to survive.
The cocoa boycott of 1934-36 did not teach both countries a lesson. Ghana's identity is not Gold but cocoa. Farming cocoa under past and present conditions never make any cocoa farmer comfortable but fighting for survival regardless of the sweet face of the "FairTrade" logo, and the colorful exploitation of the farmers in a modern dress to please blind producers and consumers alike.
President Nana Akufo-Addo flew years back to Abidjan to negotiate a deal for closer cooperation. In his smartphone, the message was clear, the real profit in this business is in trading and manufacturing cocoa beans. His smartphone lectured him that the world is speculating on raw materials and never-finished products like chocolate bars and gold wedding rings. Raising annual credit from banks in Europe to pay local farmers who hand over high-quality beans into the profit-making hands of the white man organized in Mafia-style does not seem to bother him at all. The value chain is in the hands of foreigners while independence had given Ghana authority over the land and everything of it.
He contemplated over his predecessors and the one to follow him that all of them never understood the soul of the nation Ghana, to protect it from any harm but to improve it to the glory of God and benefit of the people. To stop the export of raw cocoa beans rather than establish strong chocolate brands to make their mark in the industry and lift chocolate quality to the best possible while reducing prices for locals and foreigners alike. Europeans would jump onto the wagon of quality as even the proclaimed best chocolate quality in Europe is far below what chocolate is ment to be, heaven on earth.
As he flew back from Abidjan over the cocoa farms of Ghana the alarm bell on the smartphone was ringing. While he ate chocolate made in Switzerland his eyes were on CPC Ltd in Tema established in 1965 by Dr. Kwame Nkrumah, Ghana's first President and executed by Joachim Burmeister from Hamburg-Othmarschen, Germany. He knew Golden Tree, their brand name, was never up to acceptable standards as the company was run by party politics, not market orientation. Once listed on Ghana Stock Exchange, had it be delisted in 2015, and kept alive by heavy subsidies.
As Nana Akufo- Addo had approached Kotoka Airport in Accra he was rushed to Flagstaff House where he sat down at his desk with a good French Red Wine, one praline in his left hand while with the right hand checking his Swiss bank account as had been promised him if he leaves this sector untouched by his smartphone advice he would always see a healthy bank statement.
So, he turned it off till date.