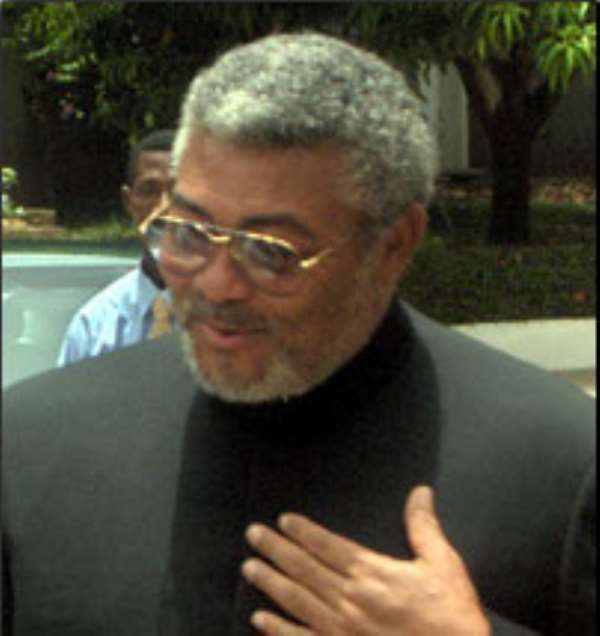 Former Diplomat, Mr Victor Gbeho has indicated that if indeed the United Nations Boss confided in former President Rawlings about his trepidation of looming lethal consequences of a corrupt Ghanaian Judiciary, then such a concern must be taken seriously.
Former President Rawlings claims he sat with Mr Kofi Annan in what he referred to as his room not long ago, at which meeting, Mr Annan expressed grave fears that Ghana risked destabilization if the Judiciary continued to reel under more rot.
Mr Rawlings was delivering a lecture at the South Bank University in London, to mark this year's Black History Month.
The lecture, organized by the University's SRC was on the topic, "Contribution of the African to modern history". But as characteristic of him, Mr Rawlings took the Kufuor administration to town, accusing the Government and the Judiciary of incomparable corruption and rot.
In a move to adduce credence to his allegations, Mr Rawlings roped in the UN Boss, claiming Kofi Annan had confided in him exclusively that he feared Ghana was on the path to destabilization, owing to massive rot in the Judiciary.
Mr Gbeho is of the opinion that if any such concerns were indeed expressed by the UN Boss to Mr Rawlings, then those concerns must be treated with all seriousness.
Among the litany of allegations spewed out by the former President was a claim that the Kufuor-administration was turning the Military into an Ashanti hegemony.
Audio File Available