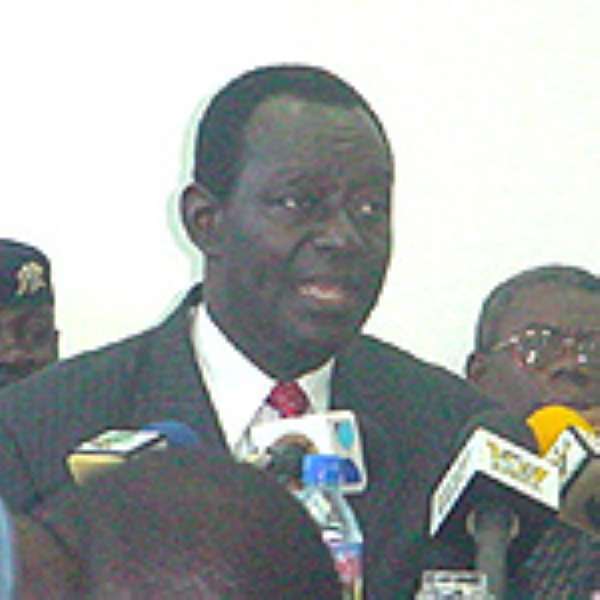 Defense Minister, Dr Kwame Addo Kufuor has been cited by investigative journalist, Anas Aremeyaw Anas, for complicity in a case where an alleged Nigerian, Ola Tunde Durojai, posed as a Ghanaian Military personnel.
Ola Durajai, according to the Crusading Guide, is a Ghanaian citizen, but went around claiming to be a Nigerian national.
Ola claimed he was unjustifiably harassed by Maj. Gen. Francis Adu Amanfo, former Head of Defense Intelligence of the Ghana Armed Forces and now Ghana's Ambassador to Liberia.
Ola Durojai made scathing media allegations against Maj. Gen. Adu Amanfo and his family in a case of unjustifiable harassment of his person which he claimed was at the instance of the former Defense Intelligence Head of the Ghana Armed Forces.
Since the issue broke out a couple of year ago, the Defense Minister has denied knowledge of any such reports of harassment of Ola Durajai by Maj. Gen. Adu Amanfo. But investigative Journalist, Anas Aremeyaw Anas says the Defense Minister was economical with the truth about the case when he denied knowledge of the matter.
Anas Aremeyaw Anas told CITI NEWS that the laws of the Ghana Armed Forces must be applied to the letter in Durojai's case which he sent a copy to the Ghana Armed Forces and Interior Ministry.