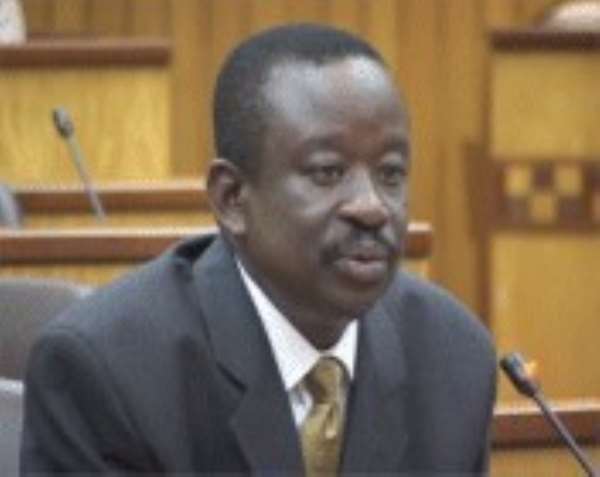 The Minister of the Interior, Mr Albert Kan-Dapaah, has criticized policemen who indulge in unprofessional conduct especially bribery and corruption. He mentioned personnel of Motor Traffic Unit (MTTU), who stand by road side extorting money from drivers, instead of checking and arresting offenders for prosecution.
He also mentioned the detectives of the Police Criminal Investigation Department who demand monies from poor innocent suspects before granting them police enquiry bails. Again, he mentioned the station, district and other unit commanders who price cases before settling them.
Additionally the minister noted that some of the policemen lack self-confidence. This is evident in the way and manner they dress, speak and interact with the public; this is very distressing, and is not doing the image of the service any good.
Mr Kan Dapaah was speaking during an interaction with both senior and junior police personnel as part of a day's working visit to the Ashanti Regional Police Headquarters in Kumasi, recently. He admitted that though the Police are always under attack everywhere in the world, in the recent past, the Ghana Police Service has come under a barrage of accusations, attacks and vilifications from the public on a wide range of issues.
The minister attributed this to supervision by superior officers to their subordinates which was clearly lacking and added that this has led to some unprofessional conduct by some men of the service.
Mr Kan Dapaah disclosed that cabinet has directed that all obstacles should be removed, as a matter of urgency, to pave way for redevelopment of the police hospital in Accra to commence.
According to him, his ministry has initiated the process by engaging the service of a team of consultants to assess the value of work done at the site by agreeing on appropriate method of funding with the Ministry of Finance and Economic Planning.