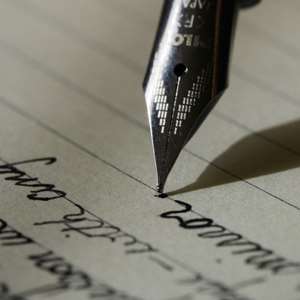 I pray this letter finds you well wherever you are, Hon. MP, I wish to draw your attention that we did not elect you to hire spokesperson in the parliament house.
At the time, every MP is busy and serious about his constituent's interest.
You rather decided to hire a spokesman Hon. Kofi Adams to table the concern of your Constituents on the floor of Parliament.
My name is Christian Anefor popularly known as Prof Mandora, the immediate past communication Officer for TESCON-UEW and a Proud constituent in the Nkwanta South Constituency.
On Tuesday 8th November 2022 when the industrious Oti Regional Minister Hon. Dr. Joshua G. Makubu appeared on the floor of parliament to response to an allegation that he authorised some individuals to uproot some purported trees planted in Nkwanta Senior High School by NDC officials to my dismay it was your colleague Hon. Kofi Adams who asked the question.
I see this act as unacceptable, unwarranted and should not be pampered whilst my MP is in parliament.
Where was Hon. Kofi Adams when you were campaigning for re-election and on what basis should an MP from a different constituency who after his elections has not done anything remarkable in his constituency to speak on your behalf when your constituents voted for you to articulate their interest.
Is that what we call "Action man " or Action man in procuring Xmas rice for your branch executives.
The Nkwanta South constituency has so many problems but you choose to hire spokesman to embark on unprofessional propaganda which has no basis.
Meanwhile you as my MP will go around to incite people against the president and the NPP government that their roads are not good,
Whilst you are the cause of the problems, you are the one who cannot present our demands on the floor of parliament to create the government attention in order to know the challenges and needs of the people in Nkwanta South constituency.
When we keep questioning you , your footsoldiers will defend you unnecessarily that, your party (NDC) is not in power as if you are the only NDC MP in Ghana's parliament.
If simple question you could not ask as a member of parliament and your spokesman too could not do a simple research to know where actually the incidence happened, how can you manage or control Ghana's economy in this global economic crisis when you can not address common domestic issues in your respective constituencies.
This shows clearly that you do not even know the schools in Nkwanta South Constituency, so how would you seek support for students or the schools as a member of parliament when you could not feed your spokesman with the accurate information about the schools in your constituency for him to avoid this worldwide embarrassment
In conclusion, you have disgraced the people of Oti region and Nkwanta South constituency in the sense that, a Regional Minister who do not participate in your regular sittings can floor you, this is total shame to Ghana's minority Caucus in parliament and as a listening leader you must resign to protect the long outstanding reputation of Ghana's parliament.
This is a lesson to all students from the Oti Region and particularly Nkwanta South constituency to start thinking of change of MP come 2024 to save our future generations and our constituency,
I will continue to educate my parent and siblings to secure our constituency from total destruction due to your bad leadership.
Anefor Christian
0243597666
EX-Communication Officer
TESCON-UEW.