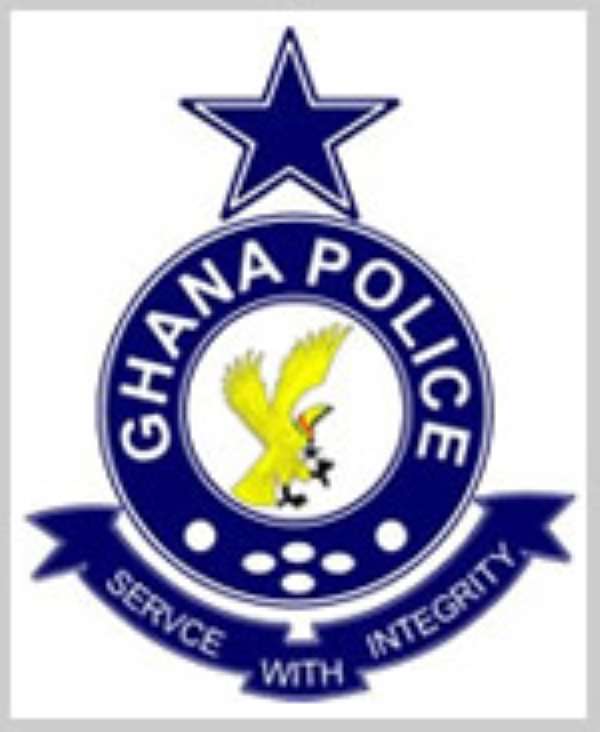 A bloody encounter between a former Deputy Superintendent of Police, now Chief Security at the Bank of Ghana (BoG), and five armed robbers last Friday ended tragically for the gallant ex-policeman and one of his assailants.
According to a police source, the armed robbers got to Mr Donkor's residence at about 8 p.m. and took the watchman and other residents of the house hostage.
The source said at the time, the deceased and his wife had not returned from work and the robbers laid ambush by the gate and patiently waited for their return.
It said at about 9 p.m., the deceased, in the company of a friend who was only identified as Efo, arrived at the gate and one of the robbers opened the gate for him.
Soon after Mr Donkor and his friend had driven into the house, the armed robbers pulled a gun on them and marched them into his bedroom while the others kept guard outside.
A few minutes later, Mr Donkor's wife, in the company of four of their children, also drove in and were taken hostage by the robbers.
When they arrived at the bedroom, Mr Donkor allegedly realised that the two persons who escorted them were not armed and quickly picked his gun from his wardrobe and used the butt of it to hit one of them hard on the face and he dropped unconscious.
The police said the deceased's friend then joined Mr Donkor to overpower the two robbers. On sensing danger, the other robbers rushed into the room and opened fire through the bedroom door and one of the bullets hit the deceased in the chest while his friend was hit in the eye.
The robbers, however, managed to escape with one of their colleagues. After their escape, the police source said residents around the area who got wind of the incident rushed to the house and saw the other robber in a pool of blood and allegedly lynched him.
Mr Donkor and his friend were then rushed to the Korle-Bu Teaching Hospital where Mr Donkor was pronounced dead.
His friend, Efo, was, however, admitted and is reported to be in critical condition while the body of the armed robber had been deposited at the Police Hospital Mortuary.