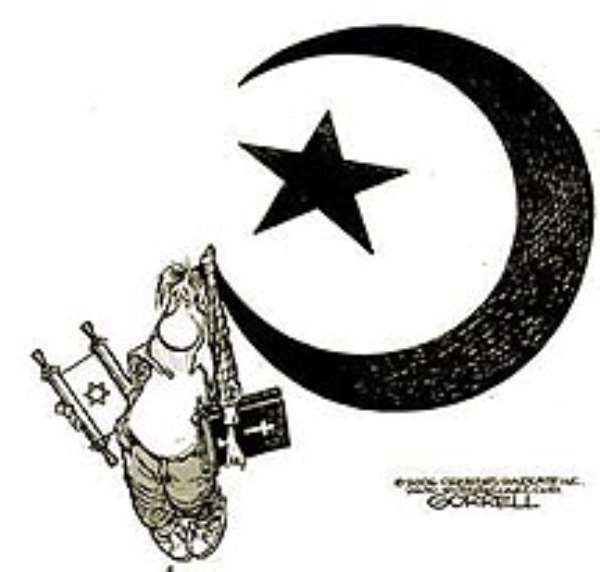 Tamale, Oct 23, GNA - Ahmadiyya Muslims in the Tamale Metropolis on Monday held open prayers at the forecourts of the Regional Police grounds to mark the end of this year's Ramadan.
The Tamale Metropolitan Chief Executive, Mr. Mohammed Amin Adam, joined them in prayer, which was well attended.
Maulvi Faheen Ahmad Khadim, Regional Missionary of Ahmadiyya Muslims Mission, who led them, prayed for the maintenance of peace in the country and urged Ghanaians to tolerate each other's views and uphold brotherliness to enhance development.
He urged Muslims to act as agents of peace in their communities since Islam stood for peace and also spearhead the crusade against indiscipline that had become a canker in the society.
Also in another corner of the Tamale Police Park were the orthodox Muslims who held prayers led by Alhaji Ahmed Abudul-Salam. They prayed for unity and stability of the nation and asked for Allah's blessings and prosperity of the country.
Alhaji Abudu-Salam also prayed for Allah's guidance and wisdom for the President and Ministers of State to administer the affairs of the nation properly.
Alhaji Mustapha Ali Idris, the Northern Regional Minister, joined the Muslims and called on them to sow the seeds of patience, tolerance "and a spirit of live and let live" in their hearts so that "we can better position ourselves to experience love and unity even in our diversity".
He commended the chiefs and religious leaders in the region for the immense role they played in bringing about a total reversal of the situation in Dagbon.
He specially praised the Ulumans (Muslims clerics) for preaching during the period without resorting to insults. Alhaji Idris announced that the government had released 30 billion cedis for the implementation of the Youth Employment Programme in the region and urged the Muslim leaders to advise the youth to take advantage of the programme to go into agriculture and other income generating ventures.
He also urged the people to register with the National Health Insurance Scheme (NHIS) to access affordable and quality healthcare delivery.
He reminded them of the deadly HIV/AIDS disease and cautioned them against promiscuous sex. 23 Oct. 06